Pistol Annies' Angeleena Presley Hitting the Road With the Indigo Girls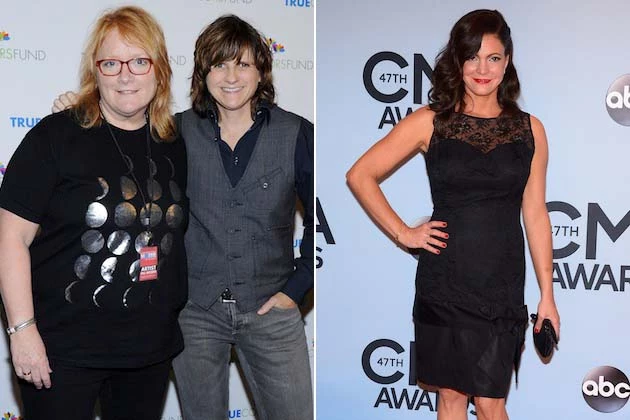 Pistol Annies member Angeleena Presley is focused on moving her solo career forward. And what better way to do it than by touring with famed folk-rock duo the Indigo Girls? Presley will hit the road with Amy Ray and Emily Saliers in August.
The country singer will join up with the Girlson Aug. 11 in Ocean City, N.J., playing seven shows with them over the course of late summer/early fall before finishing up in Goshen, Ind. on Sept. 13.
Presley will have lots of material to bring along for the ride, as she is currently working on a solo album with her new label, Slate Creek Records. The record is due in the fall, and the singer says, "Producing this album was important to me because of its content — I've lived every word of it and knew exactly how I wanted it to sound."
In addition to her work with Miranda Lambert and Ashley Monroe in Pistol Annies, Presley is known for as a gifted songwriter. She penned songs on the group's 'Annie Up' and 'Hell on Heels' albums from 2011 and 2013 and also co-wrote Lambert's 2011 hit single 'Fastest Girl in Town.'
Startling Facts About Women in Country
Subscribe to KLAW-FM on
Source:
Pistol Annies' Angeleena Presley Hitting the Road With the Indigo Girls