Carrie Underwood Thinks Keith Urban is the Sexiest Man in Country Music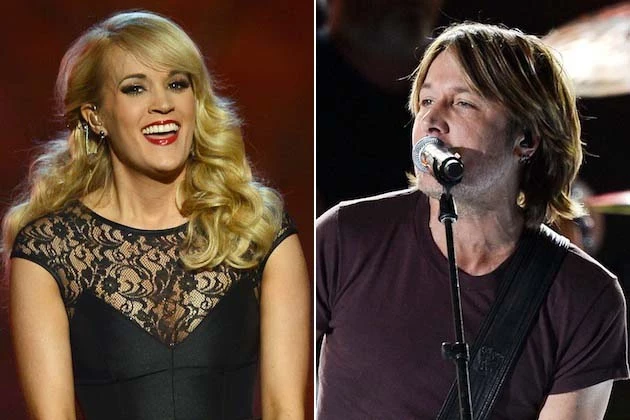 Luke Bryan was recently named the sexiest man in country music but there's one country star who disagrees. Carrie Underwood thinks Keith Urban is by far the best lookin' guy in the genre.
It wasn't easy for Underwood to pick one man, and she thinks one other guy is even better looking than Urban. She finds her husband, Mike Fisher, to be the sexiest guy she knows.
When she was asked to pick her favorite guy in country music she wanted to pick Fisher. "Well, my husband is the sexiest man I know of and he listens to a lot of country music and he knows the words to more country songs than I do," she tells Us. "Does that count? I mean, Mike really is the sexiest to me."
When it came right down to it, Underwood thought for a minute before picking the Australian country singer.
"I don't mean that in a flirtatious way," she adds.
She didn't pick Urban for his accent alone. She chose him based on talent and his openness about love. "Keith is just so talented and so good with a guitar. [He is] so in love with his wife and, well, that's sexy."
Source:
Carrie Underwood Thinks Keith Urban is the Sexiest Man in Country Music