Connecticut School Shooting: Country Stars React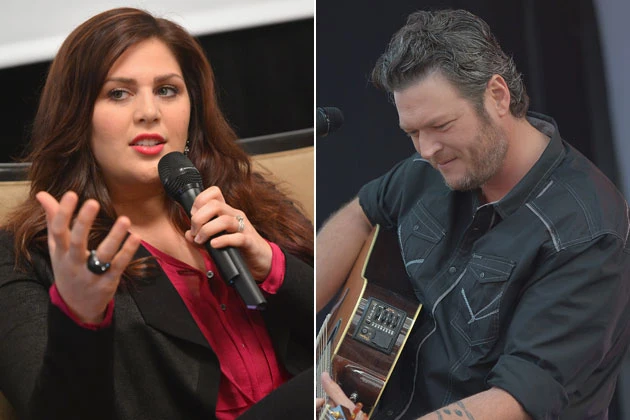 While details about Friday morning's school shooting in Newtown, Connecticut are still trickling in, it's clear that innocent lives were taken when a gunman stormed Sandy Hook Elementary School and began firing. The small town in the state's southwest corner will be in the hearts of every American this weekend, including country music's biggest stars.
"Stand strong and stand united everyone… We are Americans and we are better than this. What a sad sad disgusting day this is…" Blake Shelton tweeted Friday afternoon. Updates on the story are available here. Find out what Lady Antebellum's Hillary Scott, Charlie Daniels and Rodney Atkins and more are saying after a reported 27 people were killed on Dec. 14, 2012.
Everyone reading this PLEASE get on your knees and PRAY for the sweet babies, families, and for everyone hurting in Connecticut right now.

— Hillary Scott (@HillaryScottLA) December 14, 2012
My heart is so heavy right now… I can't shake it off.

— Blake Shelton (@blakeshelton) December 14, 2012
Can't believe what we're hearing & seeing from Connecticut. Praying for you Connecticut.

— Rodney Atkins (@RodneyAtkins) December 14, 2012
My heart is literally breaking for all those precious babies and their families In Connecticut… I can't imagine. Sending all my prayers.

— Ashley Monroe (@ashleymonroe) December 14, 2012
What could the possible motivation be for 2 men to shoot up an elementary school? Impossible to comprehend. How incredibly sad.

— James Otto (@jamesotto) December 14, 2012
This shooting in CT is so horribly sad. So many children. My heart and prayers go out to everyone involved. Heartbreaking.

— Meghan Linsey (@meghanlinsey) December 14, 2012
Pray for the families of the victims of the shooting in Conn.Pure satanic evil walks among us.

— Charlie Daniels (@CharlieDaniels) December 14, 2012
My heart goes out to the families who lost a child or loved one in today's school shooting in CT. I am so devastated for them. Prayers.

— SUNNY SWEENEY (@gettinsweenered) December 14, 2012
Well im hearing about this shooting in CT. Praying. Sending prayers.

— Kristin Chenoweth (@KChenoweth) December 14, 2012
To all the families in CT suffering. We're devastated & our hearts are broken. We're praying for you and we're with you.

— Little Big Town (@LBTmusic) December 14, 2012
Sending out lots of prayers to the families involved in the Newton Elementary School tragedy. My heart goes out to you. #trustinGod

— Lauren Alaina (@Lauren_Alaina) December 14, 2012
My heart aches for the families of the victims of #CTShooting So many prayers sent up for them.

— LeAnn Rimes Cibrian (@leannrimes) December 14, 2012
Love those around you and never take a single day for granted!Such a terrible tragedy today, keep all of those affected in your prayers.

— Lee Brice (@leebrice) December 14, 2012
Our hearts are broken for the families in Connecticut…Please join us in prayer for these families.

— The Band Perry (@thebandperry) December 14, 2012
Source:
Connecticut School Shooting: Country Stars React