New Songs on the Radio – December 2013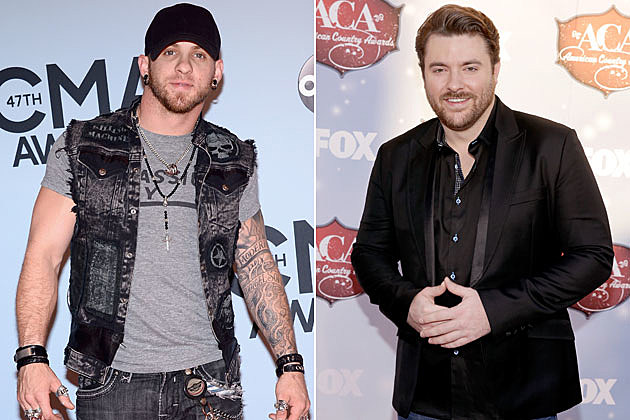 The year won't end with a whisper. New songs on the radio for December 2013 include first releases from Brantley Gilbert and Jamie Lynn Spears' new albums and the next releases from Chris Young, Blake Shelton and Keith Urban. It will be a big month, even if it's a short month as the music industry shuts down for the holidays.
A couple of new Christmas songs also make this list of new songs on the radio for December. Kellie Pickler released her cover of 'The Man With the Bag,' and newcomer Kira Isabella dropped a sassy cover of 'A Country Boy for Christmas' to American country radio. Click on any link below to hear the songs, and check back as this list is updated.
New Songs on the Radio for December 2013:
Blake Shelton, 'Doin' What She Likes'
Brad Paisley, 'The Mona Lisa'
Brantley Gilbert, 'Bottoms Up'
Chris Young, 'Who I Am With You'
Jamie Lynn Spears, 'How Could I Want More'
Keith Urban, 'Cop Car'
Kellie Pickler, '(Everybody's Waitin' for) The Man With the Bag'
Kira Isabella, 'A Country Boy for Christmas'
Source:
New Songs on the Radio – December 2013