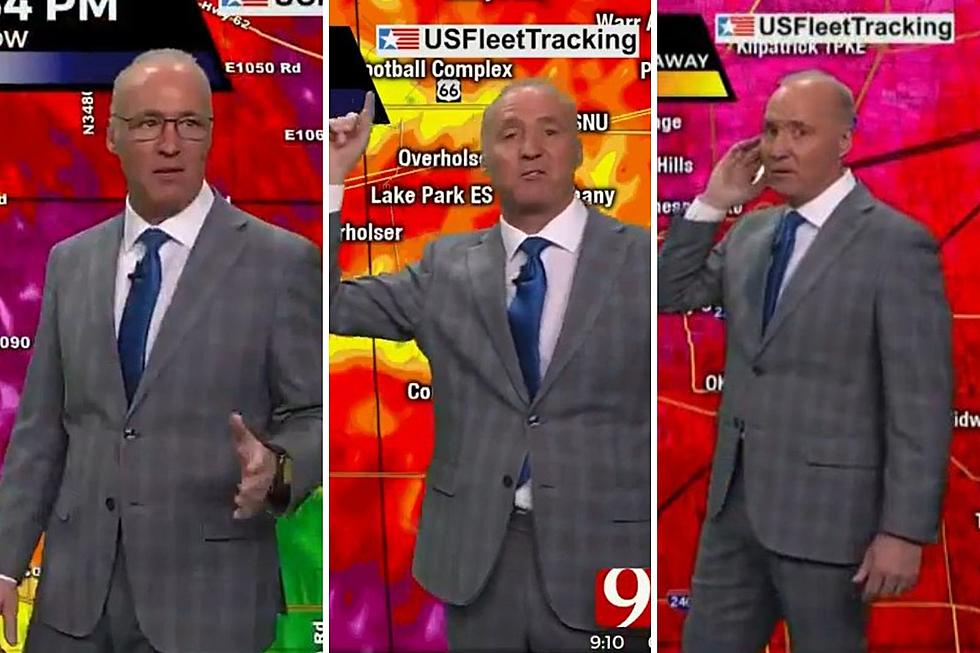 The Best Out of Context Quotes from Meteorologist David Payne
KWTV - NEWS 9 Facebook Video Screenshot, Canva
If you're not familiar with Oklahoma's own David Payne, he's the OKC meteorologist that managed to fill Gary England's metaphorically massive shoes.
Just like Gary, he's passionate about the weather, loves severe weather season and chasing tornadoes, and he's also a hilarious goofball that gets really intense and a little crazy just like Gary England used to... to that end, he says some wildly off-the-wall stuff when all hail breaks loose across the Sooner State.
While some Oklahomans complain about the almost reckless excitement David exudes in the heat of the moment, he's become quite endearing to most as one of the Sooner States' most valued treasures.
The Very Best Out-of-Context David Payne Quotes
Oklahoma's favorite weatherman gets so excited when tornadoes break out, he lets his mouth run just as wild as the weather.
Thing You'll Need in Your Oklahoma Tornado Prep Kit
Even though the odds of your life being affected by a tornado are extremely thin, there's no harm in being prepared with basic necessities. Even if the storm misses your home you could still find yourself without power or water for days to weeks. Here's a quick rundown on the basics every home should have for tornado season in Oklahoma.
25 hilarious Oklahoma personalized tags DENIED by the DMV
A great way to personalize your vehicle is with a custom license plate. There are some pretty creative and funny tags running around the Sooner State. Some are easy to get, others will have you scratching your head trying to figure it out what it says. Personalized plates are very popular and we're seeing more of them on the road every day. However, there are some rules and restrictions when it comes to what you can and can't put on your plate. If it's considered obscene, vulgar, demeaning, or includes any mention of drugs, alcohol, or illegal activities it will be DENIED. Check out the photo gallery below of some of the most hilarious tags that were rejected by the Oklahoma Department of Motor Vehicles. WARNING: some of these could be considered offensive so if you're easily offended proceed with caution. You have been officially warned.