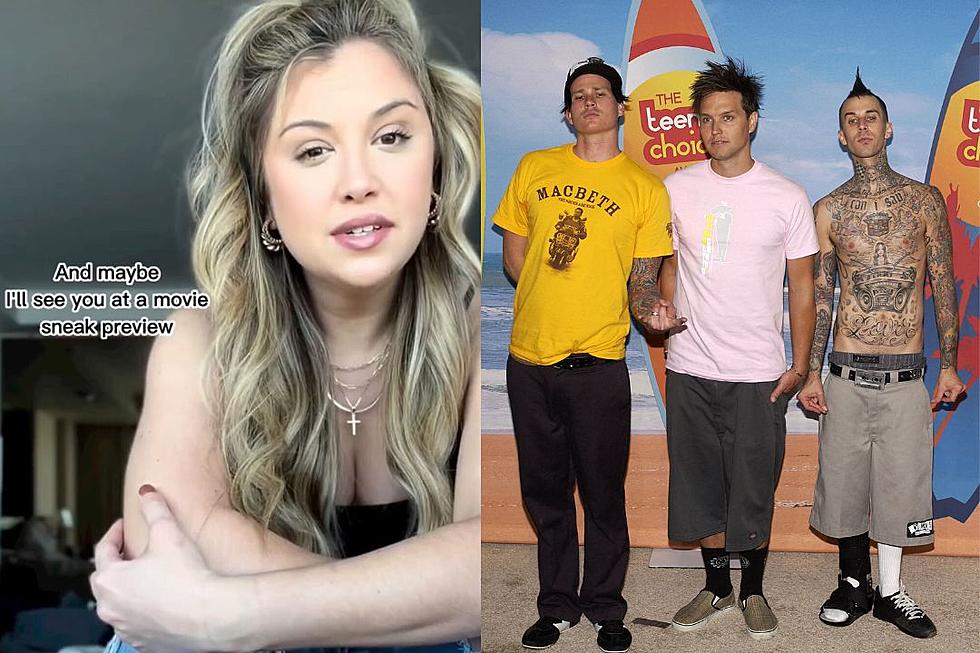 Alexandra Kay's Country Version of Blink-182's 'Dammit' Will Grab Your Attention [Watch]
@AlexandaKayMusic, Instagram
Vince Bucci, Getty Images
Alexandra Kay is a rising star in country music. She has had several videos go viral — enough to catch the attention of country superstars like Tim McGraw and Randy Travis. She has even collaborated with them — could Blink-182 be next?
Kay's most recent viral video is a cover of rock band Blink's "Dammit." If you have heard the original song, you know it is very uptempo and very electric guitar and drum heavy. The country singer puts her own spin on it by slowing it down and adding more feeling to the lyrics.
It's a version of the Blink-182 song that you never never knew you needed to hear:
This isn't the first time a country artist or band has taken on a rock cover song, and probably won't be the last. There is something about a stripped-down, twangy version of a song that you grew up with that takes your breath away.
In 2011, Blake Shelton did a cover of Kenny Loggins "Footloose" for the movie remake, and his version was nothing short of stellar.
In 2001, on her Little Sparrow album, Dolly Parton covered Collective Soul's "Shine".
Country artists have the ability to really tell a story. It's interesting to hear past stories that have already been told in another format, slowed down and more driven by lyrics that may not be noticed when they're more rock.
Evan Paul is the host of Taste of Country Nights, a syndicated radio show heard on more than 120 country radio stations nationwide, every night from 7PM to midnight. He plays the best new country music and interviews today's top stars, like Luke Combs, Miranda Lambert, Dan + Shay, Keith Urban, Carrie Underwood, Luke Bryan, Chris Stapleton, Lady A, Morgan Wallen, + more! 
35 Songs That Prove Country and Rock Music Go Hand in Hand
With Dolly Parton's recent induction into the Rock & Roll Hall of Fame, the country and rock genres are closer than ever before — but she's far from the first country artist to venture into rock territory, or vice versa. Here are 35 songs that show just how great the musical crossover between country and rock can be.
10 Covers That Prove Kelly Clarkson Is a Country Queen
Kelly Clarkson has never released a full country project, but she's still country royalty in our eyes! Here are 10 of Clarkson's best country performances, from her twangiest Kellyoke covers to a collaboration with two of the hottest modern-day country acts.
15 Country Artists Who Deserve to Be in the Rock & Roll Hall of Fame
With Dolly Parton's 2022 induction into the Rock and Roll Hall of Fame — and, even more recently, Willie Nelson's nomination for the 2023 class — it's clearer than ever that country artists have a place in the Cleveland-based institution's hallowed halls. But the Rock & Roll Hall of Fame has always shown love to country performers, to a certain extent: Johnny Cash, Chet Akins, Brenda Lee, the Everly Brothers and Hank Williams are all past inductees.
Based on the criteria the Hall has set forth, that nominees should be acts who have had "a profound impact on youth culture," there are still many more country artists who deserve their spot in the Hall. Flip through the gallery below to see Taste of Country's top picks for who the Rock and Roll Hall of Fame should induct next.