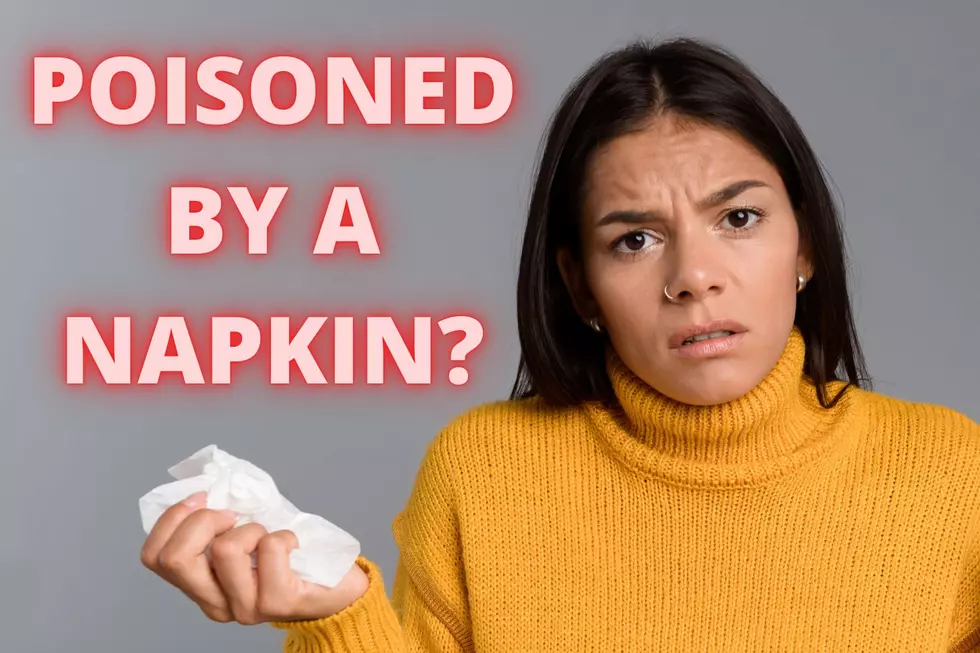 Houston, TX Woman Says She Was Poisoned By Napkin Left on Door Handle
Canva
All of us enjoy going out for food or drinks with friends. However sometimes its just you and a significant other that go out. Whatever the case, it's generally an easy going time. However in Houston, Texas, a couple recently had a very scary situation happen to them. One woman named Erin Mins was taken to the hospital after touching an unknown item on her car she says was a napkin with some sort of poison on it.
The incident as described by Mins
According to KTSM, Erin posted a video talking about her action before and during the moment. According to Mins, she discovered a napkin in her car door handle. She stated that:
"I just picked it up with my fingernails and I tossed it out. I didn't touch the napkin but I still opened the door with my fingertips."
Originally thinking it was a prank by her husband, she questioned him in the car. When the husband denied any involvement, Mins made the choice to wash her hands. However, washing her hands did not help the feeling following:
"I wash my hands and maybe like two minutes later, my fingertips started tingling. Then maybe after about five minutes, my whole arm just started tingling."
Mins, after other symptoms began to show, phoned 911. Mins and her husband then were told to drive to a nearby hospital. Mins, after going through many tests was told that she had acute poisoning. The substance remains unknown as not enough entered her immune system to be identifiable.
However she was told that, "The doctors say it could have been a possible kidnapping attempt. So just for everybody, all the women in Houston and just everywhere you are, just be careful."
So let this be a warning to anyone who finds a napkin or anything else on their car: don't touch it! Try to find some way to remove it without your skin coming into contact with it.
It's sad that I even have to say that, but that's the world we live in now. Texas is a hub for human trafficking, so who knows what could have happened if this woman was alone and had absorbed more of the poison.
The Most Dangerous City in Texas for 2022 May Surprise You
According to FBI statistics
, Texas had
438
violent crimes and
2,562
property crimes per 100,000 residents as of this year. For every 100,000 residents, there are
224
police officers statewide.
Crime rates are expressed as the number of incidents per 100,000 people.
Texas 6 Most Wanted Fugitives
Take precaution and familiarize yourself with the following faces. These criminals are currently listed in the Texas 10 Most Wanted.
Texas Crime Statistics By City
Check to see how crime compares in your city versus elsewhere.
What's the Best Thing About the Most Expensive House in Texas? Being Safe
The most expensive house for sale in Texas includes a private marina, multiple waterfalls, a media room, 25 acres of amazing views on
Lake Travis
, and a safe room.
You really need to see
Villa Del Lago
to appreciate all these amazing features. Of course, luxury doesn't come cheap! The property comes with a price tag of $45 million.
Ready for the tour?