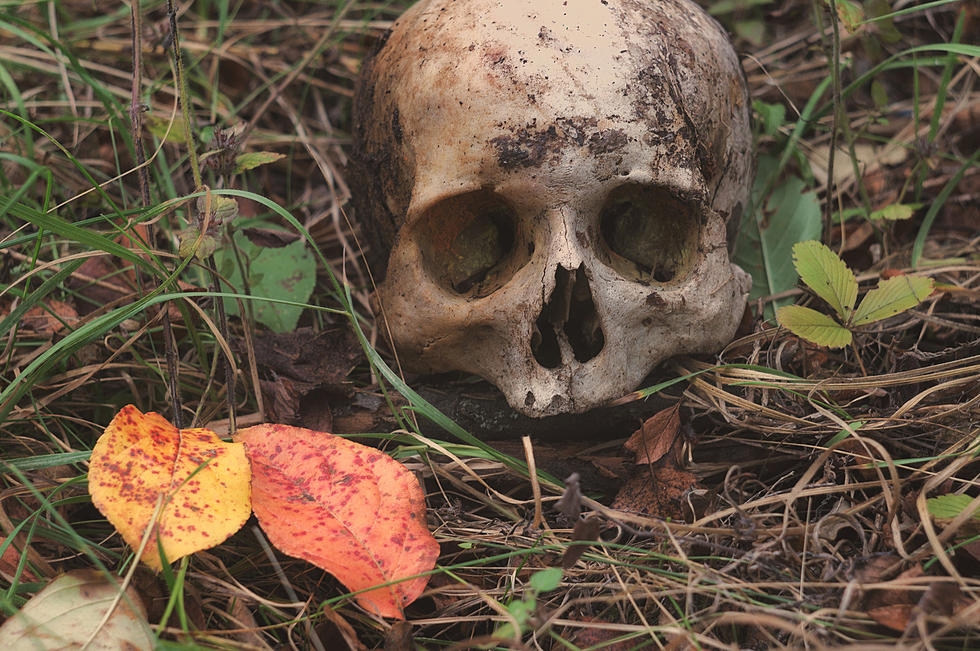 5 Frightening Haunted Places in Oklahoma You'll Want to Avoid
Kovshutin Denis
The Sooner State seems to be filled with paranormal places and supernatural sites. There are locations across Oklahoma that you'll want to avoid, at all costs. Unless of course, you're looking for a terrifying time.
SCROLL DOWN FOR THE TOP 5 HAUNTED PLACES TO AVOID IN OKLAHOMA
To avoid these places you first have to know where they are and why you should never visit them. We have more than our fair share of scary hauntings. Everything from houses and theaters to hospitals and hotels.
The Sooner State has more than its fair share of hauntings and terrifying places
You'll find these five frightening haunted places in both large and small cities or towns in Oklahoma. From as big as Tulsa to as small as Pryor. The scary stories surrounding these places have reached legendary status.
CHECK OUT THE VIDEO BELOW OF OKLAHOMA'S TOP 5 MOST HAUNTED PLACES
The video below tells the terrifying tales of these 5 haunted places in Oklahoma you'll want to avoid. Some of these you may have already heard of, and others may come as a surprise. So hit play and take a virtual tour.
Watch the video below to learn more about the top 5 most haunted places in Oklahoma
The video above features five frightening hauntings in Oklahoma. Here's the breakdown. (0:14) Thunderbird Youth Academy (1:31) Tulsa Theater (3:46) The Hex House (5:19) Stone Lion Inn (7:15) Guthrie Boy's Home.
SEE THE TOP 5 MOST FRIGHTENING OKLAHOMA MYTHS & MONSTERS BELOW
Each location has its own unique backstory and nightmare tales of ghostly encounters. However, there are worst things than ghosts. Some of these places claim to host supernatural and demonic forces of pure evil.
From the paranormal to the supernatural and everything in between, Oklahoma has it all
Ghost hunters and investigators have visited these sites and report all kinds of paranormal activity. Although it isn't advised If you'd like to experience these for yourself you could plan an Oklahoma haunted road trip.
SCROLL DOWN TO SEE OKLAHOMA'S TOP 10 MOST TERRIFYING TOWNS
If you're into the paranormal and supernatural Oklahoma has a ton of haunted places, urban legends, mythical monsters, and frightening folklore. It seems that just about everywhere you go in the Sooner State you'll find ghosts and terrifying tales.
Click here for even more Oklahoma hauntings and scary stories!
The Dreadful Downtown Hauntings of Lawton, OK.
When it comes to ghost tales and hauntings Lawton, Fort Sill has more than a few scary stories to tell. The most active hauntings and paranormal/supernatural occurrences that have been reported seem to be centered around downtown Lawton. If you've lived here a while I'm sure you've heard a few of these terrifying tales yourself. If not check out the photo gallery below of the dreadful downtown hauntings of Lawton, OK.
Top 10 terrifying towns & creepy cities in Oklahoma
While Oklahoma is well known for its beauty and friendly people there are a few places in the Sooner State you'll want to avoid. These are the most terrifying towns and scary cities in the state. It's not that they're bad places, or plagued with crime and other negative factors. The towns and cities below have one single thing in common. They all have active paranormal and supernatural phenomenons. From ghost stories to urban legends and tragic tales. A lot of these places are well known to those who live in Oklahoma and even all over the nation. If you're looking to get scared or do a little ghost hunting you can start with the list below.
The Top 5 most frightening Oklahoma myths & monsters
These five frightening Oklahoma myths and monsters will keep you up at night. We're talking about pure nightmare fuel. No matter what you believe or where you live you aren't safe from these legendary fiends of absolute terror. You can find these sinister creatures in the deep woods, lakes, and even within city limits across the Sooner State. Even your home isn't safe from these monstrous beasts. If you've lived here for a while you may have heard of some, maybe even all of these mythological and supernatural monsters below.
Lake Altus-Lugert and SWOK's Underwater Ghost Town
Like most rare things, conditions have to be just right to see one of Oklahoma's hidden gems. In years of good and average rainfall, the lost town of Lugert stays buried beneath the waves... but in dry years, especially those stricken by drought, you can walk around this pre-statehood townsite while enjoying one of Oklahoma's prettiest areas, Quartz Mountain State Park.