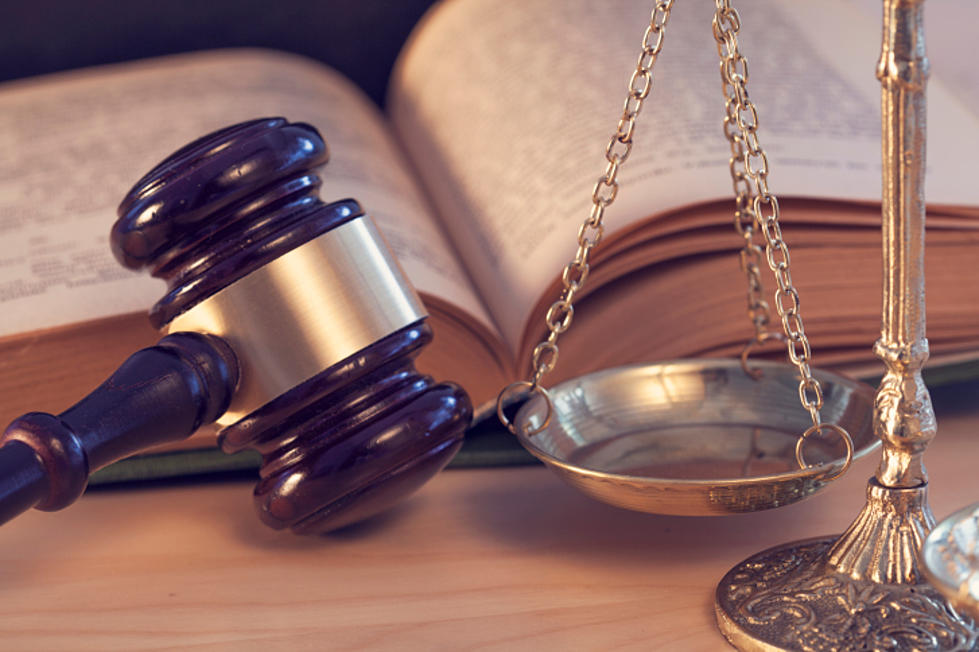 The Top 10 Craziest Laws Still on the Books in Oklahoma!
seb_ra
The beautiful state of Oklahoma is well known for a great many things.
For example our beautiful landscapes and scenery, rich state history, well-mannered and neighborly citizens, small-town charm, incredible outdoor experiences, and of course our amazing college teams.
SCROLL DOWN TO HIT PLAY ON THE "TOP TEN" VIDEO BELOW
But another thing Oklahoma is somewhat well known for is all the crazy laws and beyond weird statutes that are somehow still on the books today. That's right these out-of-date and utterly ridiculous laws are still enforceable in some places around the Sooner State and ignorance of the law is no excuse!
Did you know you could be arrested for making ugly faces at dogs in Oklahoma? Yep, that's right if you make an ugly face at a dog you could be fined and face jail time. You may or may not know this, but whaling is illegal in Oklahoma. So if you're planning on hitting the lakes to hunt whales you're out of luck.
Those are just a few of the crazy and weird laws that are still on the books in Oklahoma. Hit play on the video below to learn about the top 10 most ridiculous, crazy and insane laws or rules in the Sooner State.
I had no idea that dogs had to get the Mayor's approval in order to congregate in groups of 3 or more, even on private property. Or that it was illegal for an owner of a bar to allow anyone inside their establishment to act like they're having sex with a buffalo. I'm not proud of it but I personally know a few people guilty of that one.
It makes you wonder how many more of these crazy laws are out there. This is just the top ten, I'm sure there's more, lots more. I don't know if it's true or not but supposedly it's illegal to wash your underwear in a birdbath in Lawton. I'll have to look into it and see what all crazy laws we may still have on the books here in Lawton, Fort Sill. In the meantime check out some of the new laws Oklahoma passed this year below:
New Oklahoma Laws On The Books In 2022
Over 350 new laws have taken effect in Oklahoma this year. It's practically impossible to keep them all organized and well known. Here's a shortlist of the new Oklahoma laws that will most likely affect you.
Look inside this insane Mansion that's for sale in Oklahoma
Take a tour of this incredible mansion in Mustang, OK. that's for sale. If you have
$3,395,000
you could be the proud new owner of this one-of-a-kind estate. It's located at
12300 S. Highway 4 in Mustang, OK.
It's listed by
Nathan Barta
of
Ken Carpenter Realty
in Mustang, OK. Can you imagine actually living here?
Scroll through all the pictures for a look inside and take a virtual tour of this one-of-a-kind Mustang mansion.
Cheapest Places To Buy Gas In Oklahoma
If you're planning a road trip, you might try to pattern your fueling stops in these places.
Top 10 most terrifying towns & scary cities in Oklahoma
While Oklahoma is well known for its beauty and friendly people there are a few places in the Sooner State you'll want to avoid. These are the most terrifying towns and scary cities in the state. It's not that they're bad places, or plagued with crime and other negative factors. The towns and cities below have one single thing in common. They all have active paranormal and supernatural phenomenons. From ghost stories to urban legends and tragic tales. A lot of these places are well known to those who live in Oklahoma and even all over the nation. If you're looking to get scared or do a little ghost hunting you can start with the list below.