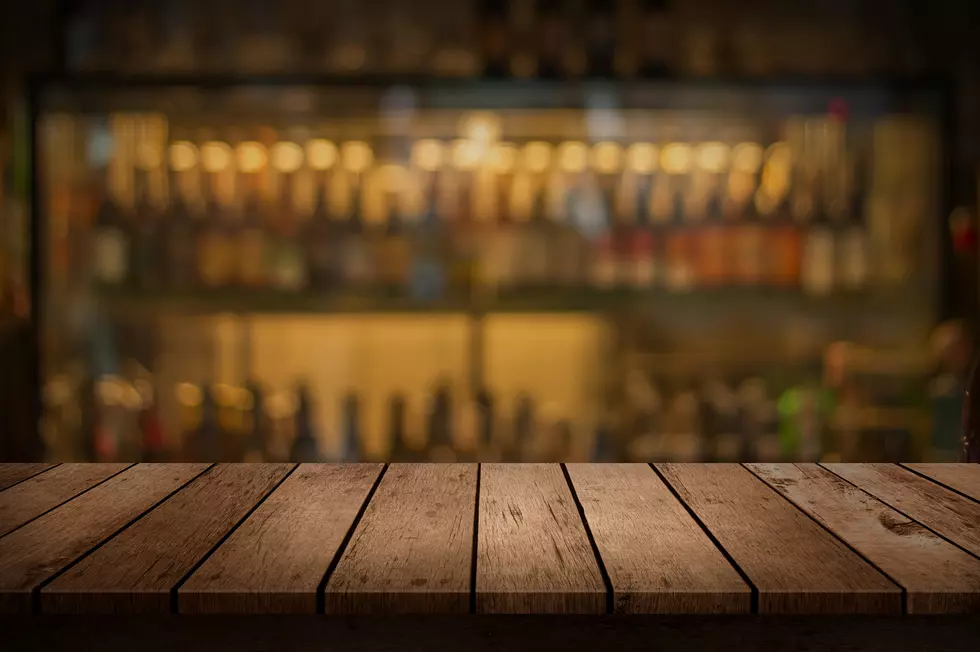 Three Restaurants All Claims To Be Oklahoma's Oldest
kaisorn
Since we're technically on a kick of "oldest" things in Oklahoma today, it's only fair we talk about restaurants in the Sooner State. Keep in mind, as Oklahoma is young in terms of statehood, we don't have the rich history of New England and its 300-plus-year-old restaurants... but on the bright side, there are some old restaurants and eateries here, three of which all claim to be the oldest.
Now, before we hop into a debate that likely won't be solved, the matter of contention around this declaration comes down to technicalities. The first is whether or not moving to different locations resets the long-term clock of existence... and the other is whether a bar that serves food can also be considered a restaurant.
First and foremost, a quick Google will probably tell you that Cattleman's Steakhouse in OKC is the oldest restaurant in Oklahoma. It's a fair assumption. Cattleman's has been serving steak in the same building continuously since 1910. 112 years isn't a bad run, but there are older places to eat in this state.
If you were planning a trip to Tulsa and started searching for things to do or places to eat, odds are Ike's Chili would pop up on that list. Ike's has been serving their signature chili dishes and other meals since 1908 - but not in the original location. This is the technicality that most people claim disqualifies Ike's from earning that top honor. I think it's stupid since a person could move around from house to house in OKC and still claim to have lived in Oklahoma's capital city for the entire time...
While Ike's is legitimately older than Cattleman's by two years, there's another older restaurant in this state that everyone calls shenanigans on just because it's a bar.
Now I don't know about you, but I've eaten at lots of bars. I've never been much of a drinker, so most of my trips to bars have been for the food. Girtlestones back in the day. Abner's Alehouse in Norman. Eskimo Joe's in Stillwater... All of them are/were bars that also have/had great food. So I feel totally comfortable declaring it the oldest "restaurant" in Oklahoma, even if they politely only accept their "Oldest Bar" designation.
The title of "Oldest Restaurant In Oklahoma" rightfully belongs to Eischen's in Okarche. (pronounced Oh-Car-Chee) Some say it doesn't count since they've had different names over the years, but hear me out... Eischen's Bar, Eischen's Antique Bar, and Eischen's Saloon are all Eischen's... They've been serving up the good stuff since 1896.
That's over 125 years... Technically, two centuries ago... It has survived the end of the American West, statehood, a massive fire, relocation and they still serve food and drinks today.
So why isn't it considered the "Oldest Restaurant" In Oklahoma? A shenanigans technicality...
Since it was a "bar," it briefly closed during prohibition. It did later reopen and recover when prohibition ended, and they've been in continuous operation since then. I think it's fair to restore the status of Eischen's being the state's oldest restaurant.
Case & Point: Had the government banned the eating of steak and lamb testicles as part of the rationing campaign for the war effort during WWII and Cattleman's closed down for those few years before reopening, they'd still claim their "Since 1910" status... Ipso-facto, Eischen's should be able to keep that title.
Either way, it sounds like a perfect day trip for any weekend coming up. Here's the website.
Oklahoma's Most Legendary Food Challenges
While you can certainly accept social trends in eating at chain restaurants for the rest of your life, you'd at least get a show with your dinner while watching the iron stomachs of Oklahoma tackle the biggest and most legendary food challenges at the various mom & pop restaurants spread all across the Sooner State.
Lawton's Highest Rated Margarita's
If you're looking for a solid margarita in Lawton - Fort Sill, you might try all of SWOK's highest-rated margaritas. Here they are in no particular order (wink-wink).
Oklahoma Diner's, Drive-In's, and Dive's Guy Fieri Raved About On TV
We all know Guy Fieri is the self-proclaimed Mayor of Flavortown, and as such, we generally trust his discerning palate to guide us to the best food any place has to offer. At least the places he tends to go often offer up some really good eats, and in looking at this list, having eaten at most of these places a handful of times, he's not wrong. Here are the Oklahoma original restaurants that have been featured on Triple-D.
15 More Amazing Southwest Oklahoma Hole-In-The-Wall Eats
It's far too easy to be lulled into thinking the same old chain restaurants are the "good" places to eat across Southwest Oklahoma. You won't find a single franchise on this list. It's all locally owned, locally run, sometimes a little run down, but you'll agree the meals are outstanding when you walk away with a belly full of the good stuff.