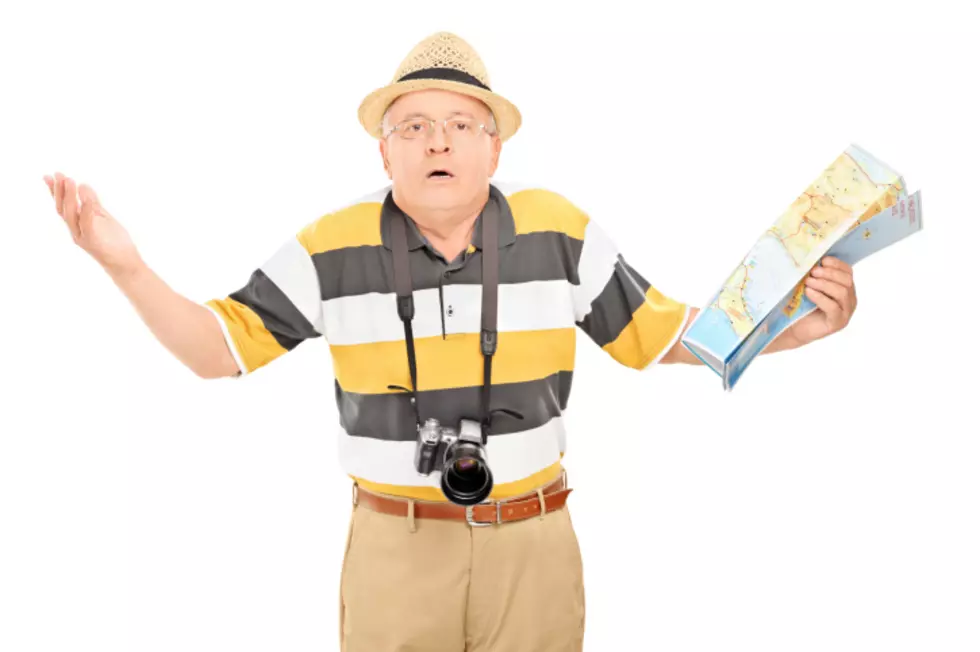 Weirdly Funny Oklahoma Town Names
Ljupco
Having lived in Oklahoma for so long, and traveled through most of it, I thought I might share some of the odd towns I've passed through along the way.
While I can't seem to find concrete answers on why these towns are named what they're named, it sure is fun to wildly speculate reasoning. Don't take anything I'm about to say seriously.
1

Right out of the gate, lets examine Gay & Straight, OK. Two independent town located hundreds of miles from each other, but both I've somehow found myself driving through. I'll be honest, while I staunchly defend Oklahoma from its label of "Flyover Country," I don't remember much about these towns besides the names. They just seemed to be ordinary, old Oklahoma towns.

2

I'll be honest with you, after finding a town called Forty One on a map years ago, and since I was heading that direction anyway, I figured I'd take a little side trip to drive by just to say I'd been there. Positioned about halfway between Sayre and Cordell on the map, but when I got there, I found nothing. Apparently it unincorporated a long time ago, but still remains on maps. Probably because map makers don't bother going "everywhere" when checking facts and junk.

When I get tired of the lying politicians spending all of our road money on themselves and decide to just incorporate a town of honesty and integrity, I think we'll call it Forty Two. Not only for the joke of a number being the name, but because it's the ultimate dominoes game.

3

There are a million punchlines to go along with a town named Non, but it's a legit town way out in SEOK. Nothing to see there. Just a hilarious Non City Limits sign.

4

This one actually peaked my interest. How does an abbreviation become a town name, and what does it stand for?

Simple answer is, nobody really knows. Some say it's the initials of the two men that founded the town, others say it's abbreviated for Indian Exchange Land. Each side swears they're right, we'll never know.

5

A little closer to home here in SWOK is a little dot on the landscape called Cookietown. If you've ever heard the Emergency Alert System blow off a storm coming for Lawton, odds are you've heard of Cookietown.

According to legend, there was a general store there a very long time ago. Mercantile is the word most people use. The man that ran the place always had cookies to give the kids, er go, everyone called it Cookietown and it just stuck.

6

Here's another interesting tale involving another random, in the middle of nowhere general store. Back during the Great Depression, a man bought a chicken coop and decided to move it near the highway running through the panhandle. He started a general store that sold all sorts of stuff, including his eggs. The town that store was associated with was called Nye.

Being out in the middle of nowhere, especially in the 1930's, it was hard to keep the supply of goods in line with demand, so on more than one occasion they'd run out of one thing or another. The store owners sister, who ran the counter, would inform people of the lacking supply by saying "We're slap out of that." Eventually, and probably as a joke, the town voted to rename the town Slapout.

7

Fun fact... There is no slaughterhouse in Slaughterville. Even though the town was named for a local business, it was not the killing kind. Instead, it was a corner grocery and general store run by a Mr. Slaughter. Eventually, everybody referred to the area as Slaughters Corner, which led to the incorporation of Slaughterville.

8

This is a story about two origin stories full of wild speculation.

The official story of Hooker, OK is that the town is named for John "Hooker" Threlkeld, a local cattle baron from the time it was founded.

Alternatively, here's the history.

In 1902, the Chicago, Rock Island & Pacific Railway decided to run a line between Liberal, Kansas and Texhoma, Texas. Needing a place to house workers, the railroad organized and sold lots on a property nearly smack-dab in the middle between Liberal and Texhoma. This became Hooker. Now, we can play nice and assume Hooker was named for John Threlkeld, but come on.... You have a bunch of transient railroad workers out in the middle of nowhere, in a pop up town built for those workers, and you expect people not to think it was named for the evening entertainment that was super common in that day? It's just logical.

I would like to add, if you're from Hooker, don't take offense. We're just spitballing here. Also, Hollis Tiger Football rules!