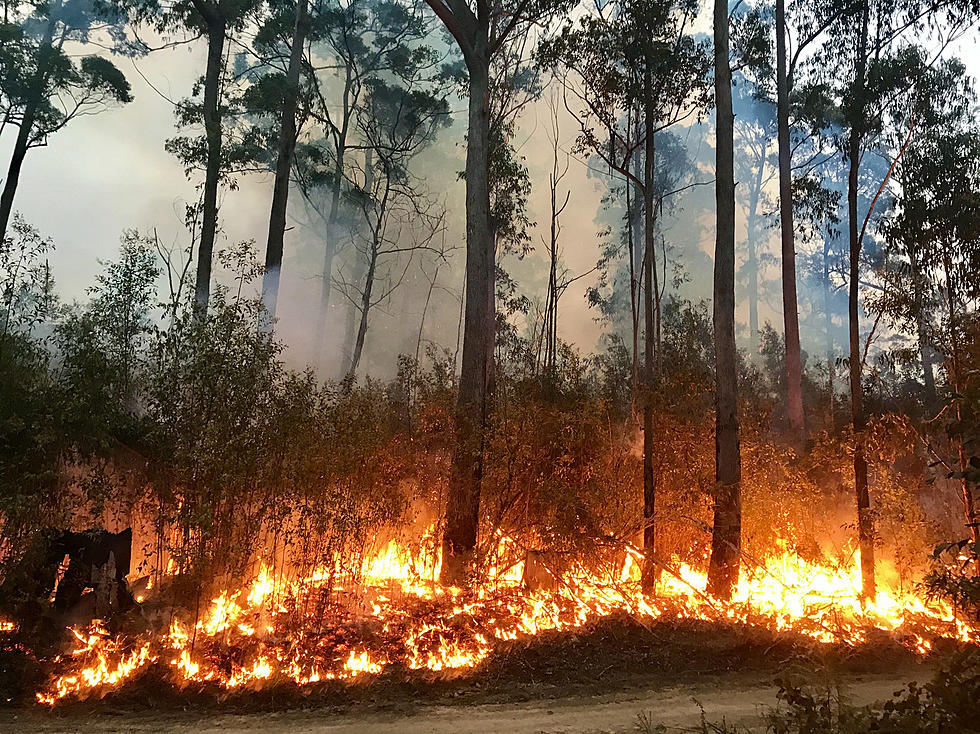 Will the Canadian Wildfires Affect Oklahoma?
Binikins
Surely by now you've seen at least some sort of coverage from the incredible wildfires in Canada. They've been burning for a while and the scenes out of American cities like New York City look apocalyptic.
There's even quite a bit of conspiracy talk behind the wildfire action because there always is when a government is involved. The same governments that toted the line about eating bats created the Covid-19 pandemic are talking about how the wildfires are directly being caused by climate change... but they do sure seem to flare up with perfect timing in extraordinarily patterned firelines...
That's neither here nor there, the real question is, will these fires eventually affect Oklahoma?
The Sooner State experienced this exact wildfire smoke situation during the summer of 2020. It was wonderful.
At least in Lawton, we had exactly one day at or above 100° all summer long. Most of that season was a comfortable and balmy 85°-95° due to the wildfire smoke coming out of California, flying high in the atmosphere and acting as a sunblock for large portions of the country, Oklahoma included.
It was so nice, many Oklahomans have openly campaigned to light California back on fire each summer since it can be so absolutely brutal here--see Summer 2022.
Weather experts tend to agree that the jet stream just isn't going to push Canada's wildfire smoke down this far, even those burning far west in British Columbia. The upper plains, Midwest, and Atlantic Coast states are seeing the majority of it.
Oklahoma's Best 4th of July Celebrations
There's nothing like celebrating America's independence in the heartland, and Oklahoma practically overflows with patriotism across the state. While most towns have their own celebrations, some are larger than others. Since it would be hard to catch all of them in one day, they're spread out a bit over two and a half weeks, pick one or more and let your American flag fly.
Oklahoma's Best Motorcycle Road Trips
Since motorcycling is practically a year-round thing in Oklahoma, anytime is a good time to start planning your next road trip. Whether you're getting the moto-bros together for the ride, or packing up your significant other for a little two-wheel therapy, here are the best motorcycle road trips inside the Sooner State.
16 Unbelievable Sights to Behold in Oklahoma
Long thought of as just a 'fly-over' state, there's a ton of unbelievable destinations in Oklahoma that America is missing out on.