Country Song Showdown – "Best of the CMTs" [VIDEO]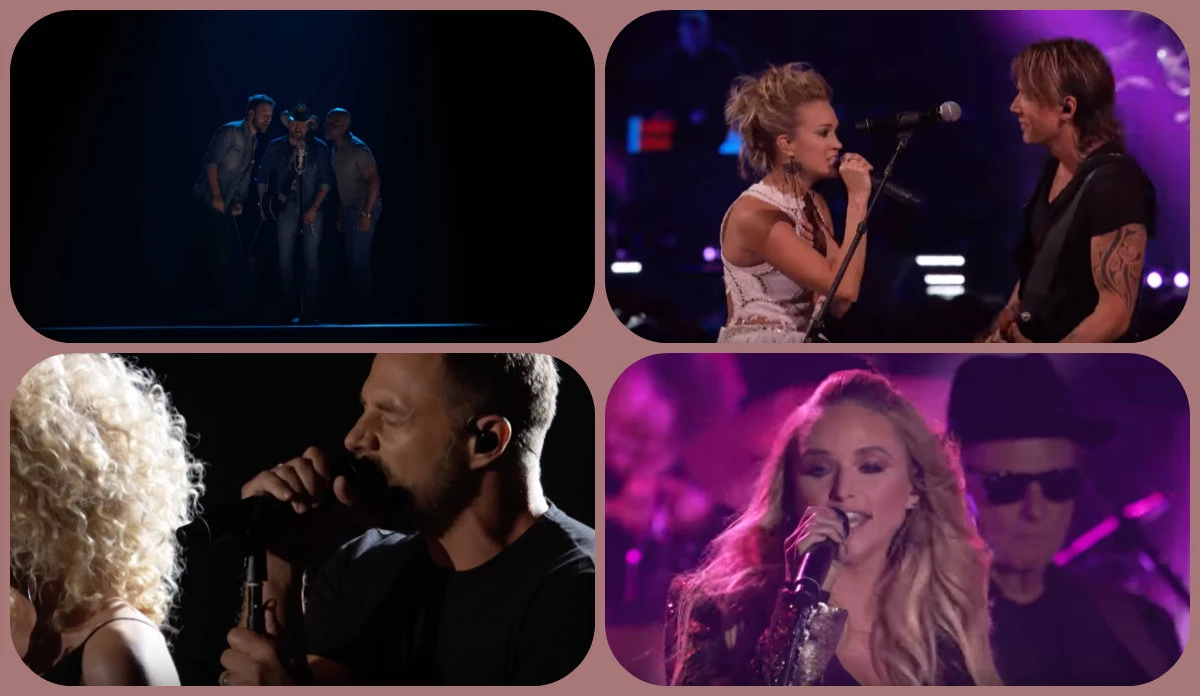 In what can only be described as a continuation of the recent trend of upsets here at the Country Song Showdown,the Brothers Osborne took our title away from the favored duo of Thomas Rhett and Maren Morris. Nary a single law enforcement officer was called as the Osbornes and their most recent video,  "It Ain't My Fault" take home 67% of the vote and handily defeating the Rhett/Morris combination with their brand new video, "Craving You".
Will the recent pattern of upsets continue? I don't know, but this week we are going to shake the showdown up a little bit. We want to know which performance from last week's CMT Country Music Award show do you think was best. Was it Keith Urban and Carrie Underwood's reworked version of "The Fighter"? Miranda Lambert passing out "Pink Sunglasses"? Was it little Big Town and their new single "When Somebody Stops Loving You"? Or was it the all-star tribute to Gregg Allman that opened the show featuring Jason Aldean, Darius Rucker, Charles Kelley & Derek Trucks?
Watch the video of all four performances and tell us which one you think took home the title as the best of last week's CMT Awards Show. Its our "Live and in Living Color" edition of the Country Song Showdown, brought to you by Oklahoma's Best Country, KLAW101. Voting will remain open until noon on Monday, June 19th.
Keith Urban and Carrie Underwood – "The Fighter"
Miranda Lambert – "Pink Sunglasses"
Little Big Town – "When Somebody Stops Loving You"
Jason Aldean, Darius Rucker, Charles Kelley & Derek Trucks – "Midnight Rider"