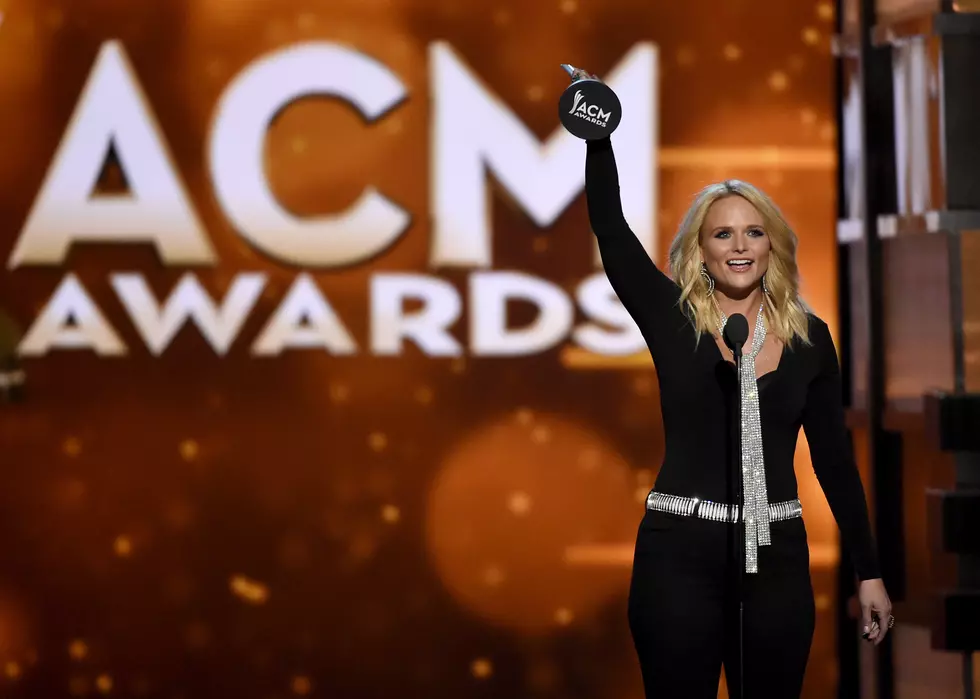 Keith Urban, Miranda Lambert and More Earn Multiple 2017 ACM Awards Nods
Ethan Miller, Getty Images
The Academy of Country Music revealed the nominees for the 2017 ACM Awards on Thursday morning (Feb. 16), and more than a dozen artists and songwriters received multiple nominations for the upcoming awards ceremony.
Keith Urban leads the pack of ACM Awards nominees in 2017: He's up in five categories, with a total of seven nominations. Miranda Lambert, meanwhile, earned six nods, as did Maren Morris; Lambert's nominations come in five different categories, while Morris' come in four.
Also nominated multiple times are Florida Georgia Line (five nominations in five categories), Tim McGraw (five nominations in four categories), Dierks Bentley (three nominations in three categories), Thomas Rhett (three nominations in two categories) and Chris Stapleton (three nominations in three categories) and more.
A complete list of 2017 ACM Awards nominees can be found here. Readers can flip through the photo gallery above to learn more about each of the multi-nominees at the 2017 ACM Awards.
The 2017 ACM Awards are set to take place in Las Vegas, Nev., on April 2, and air live on CBS beginning at 8PM ET. For the first time ever, the show will take place at T-Mobile Arena; Luke Bryan and Bentley will return as co-hosts.
The Boot will be staying up late covering the most buzzed-about winners, fashion and moments at the 2017 ACM Awards. Readers can watch along with us by checking back to TheBoot.com for the latest ACMs headlines, liking The Boot on Facebook and following The Boot on Twitter.
How Well Do You Know the ACM Awards?