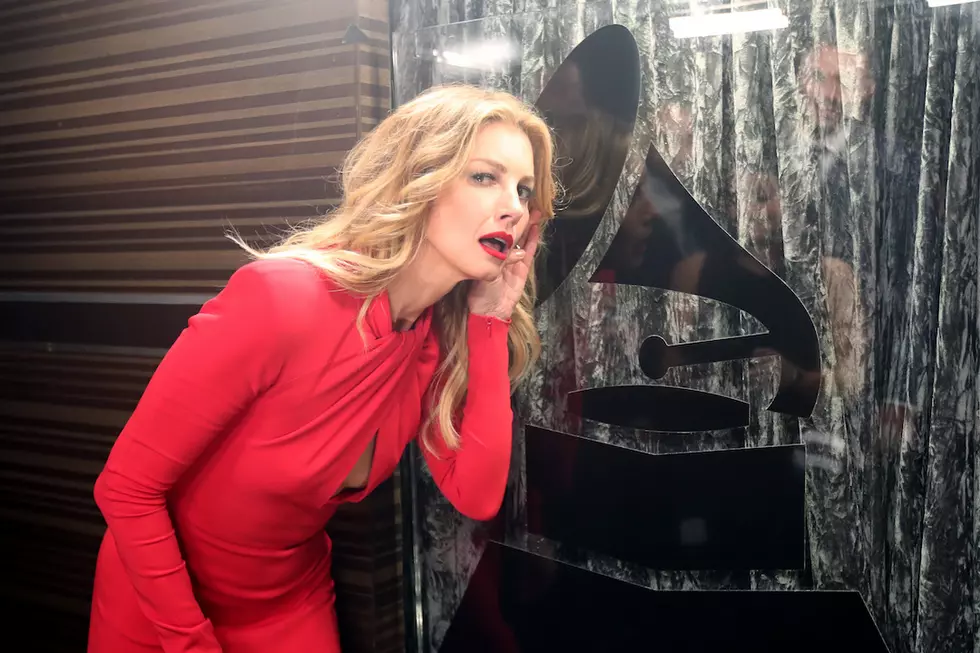 Get a Peek Backstage at the 2017 Grammy Awards [PICTURES]
Christopher Polk, Getty Images
The Grammy Awards may be known as Music's Biggest Night, but that doesn't mean the stars can't have some lighthearted fun behind the scenes. Click through the photo gallery above to see some fan-favorite country stars joking around and hanging out at the 59th annual awards show, which took place on Sunday night (Feb. 12).
Maren Morris was all smiles after her amazing performance with Alicia Keys (not to mention that win for Best Country Solo Performance!), and took a second to pose with Little Big Town in her sparkling performance outfit. Kelsea Ballerini also rocked the house at the 2017 Grammys, performing a mashup with Danish pop-rock group Lukas Graham, and stopped to snap a pic with her fiancé, Morgan Evans, backstage.
Even Tim McGraw and Faith Hill got in on the fun: After giving his pal Keith Urban a big hug after Urban's performance with Carrie Underwood, McGraw got comfortable as the fifth member of Little Big Town in a group picture and clowned around with a poster of the Grammys signature gramophone. Our favorite pic, though, comes from Hill, who decided that she needed to check and make sure the sound was turned up to full volume!
... and that was just behind the scenes! The gallery below has plenty of pictures of the stars dressed to impress on the Grammys red carpet.
Country Stars Dress to Impress on 2017 Grammy Awards Red Carpet