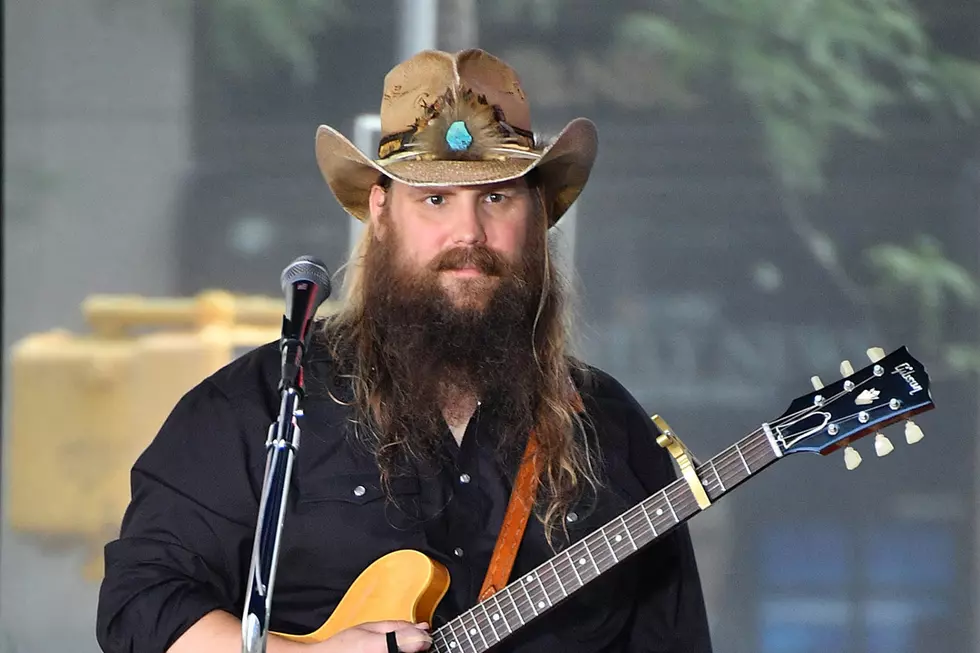 Chris Stapleton + More Exhibits Coming to Country Music Hall of Fame in 2020
Dia Dipasupil, Getty Images
Chris Stapleton is one of several influential country artists who will be the subject of new exhibits at the Country Music Hall of Fame and Museum in Nashville in 2020.
Stapleton will be the subject of an exhibit that is set to open on June 26. The exhibit will trace Stapleton's career from his early days as a songwriter for artists including Adele, Luke Bryan, Alison Krauss and George Strait, as well as his time fronting the SteelDrivers. Stapleton shot to fame with the release of his debut solo album, Traveller, in 2015.
"I'm proud to get to share pieces of our musical journey at the Country Music Hall of Fame and Museum," Stapleton says in a press release.
Martina McBride's career will come to life in an exhibit that opens on Aug. 21, which will trace her rise from her debut album in 1992 through a string of hits that includes "Independence Day," "Wild Angels," "A Broken Wing," "Blessed," "This One's for the Girls," "I'm Gonna Love You Through It" and more. McBride's powerhouse vocal style has made her into one of the most acclaimed country vocalists of her generation.
Martina McBride Fans Will Love Caylee Hammack!
Bill Anderson will also be the subject of a 2020 Country Music Hall of Fame exhibit, which is slated to open on Nov. 20. The Country Music Hall of Famer has had success as both a performer and a writer, and both will be on display. Anderson has scored 37 Top 10 hits as an artist, and as a writer he's won more than 50 BMI awards for songs he's written for artists as diverse as Ray Price, James Brown, Kenny Chesney, Jerry Lee Lewis, Dean Martin, Roger Miller, Jim Reeves, Connie Smith, George Strait, Porter Wagoner, Kitty Wells, Brad Paisley, Alison Krauss and many more. He's a member of the Nashville Songwriters Hall of Fame, the Country Music Hall of Fame and the New York-based Songwriters Hall of Fame.
"Each of these artists achieved country music stardom in a different era, and each has a compelling story to tell about early exposure to music, about the decision to pursue music as a career and about the struggle to overcome the challenges created by such a decision," Country Music Hall of Fame and Museum CEO Kyle Young states. "In 2020, we will offer our visitors insight into the life of a Country Music Hall of Fame member who has been writing hits for more than 60 years; a magnificent singer who owns four CMA Female Vocalist of the Year awards; and a singer-songwriter who made his way from small clubs to sold-out arenas and four CMA Male Vocalist of the Year awards."
The annual American Currents: State of the Music exhibition will return in 2020, spotlighting the best offerings from contemporary artists who are moving the country music genre forward. In addition, the ongoing Outlaws & Armadillos: Country's Roaring '70s exhibit explores the relationship between Austin and Nashville during the 1970s, which set Austin apart as the freewheeling hub of the self-styled Outlaw Country movement, while Nashville solidified its position as the center of commercial country music. That display premiered in May of 2018 and is slated to run through Feb. 14, 2021.
See the Top 10 Country Songs of 2019: