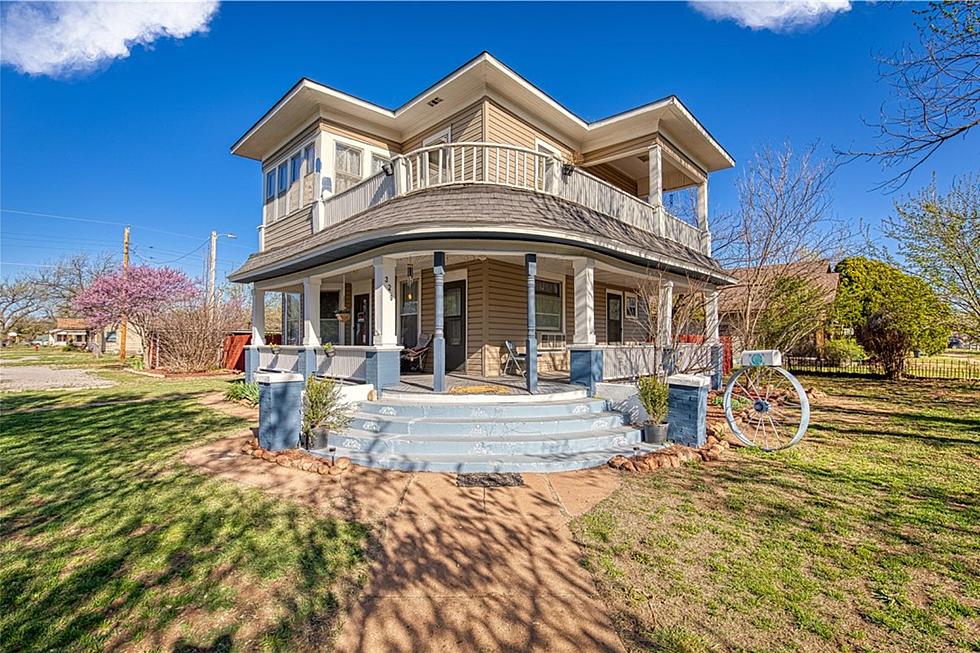 This Affordable 100-Year-Old Home In Hobart, Oklahoma Could Be Yours
Mark Haney, Moxy Realty
I LOVE old homes. There's so much charm and character that older homes come with that don't resonate with newer homes. So when I stubbled upon this beautiful, affordable 100-year-old home in Hobart, Oklahoma, I knew I had to share.
One of my favorite accounts to follow on social media is Cheap Old Houses. They're dedicated to posting beautiful old homes that are for sale under $100K. Some hardly need any work done to them, and some need extreme TLC. It's not often they post one in Oklahoma, so this one really peaked my interest.
Scroll down to see interior and exterior photos of this affordable 100-year-old home in Hobart, Oklahoma!
I was able to find the listing of the home on Zillow, and learned that the home has only been on the market about four days. The home was built in 1918, making it 105 years old! It's important to note that it was only constructed 11 years after Oklahoma became a state, so these homes, especially in good condition, are a dime a dozen.
I was happy to read that the home still has much if its historic detailing! These include pocket doors, transoms, and based on the photos, it looks like a lot of the original wood craftsmanship is still intact! Homes just aren't built this way anymore. And the fact that this one is move in ready is an added bonus.
This historic home could be yours for only $89,900! Check out all of the pictures below. More information can be found at Moxy Realty.
Affordable 100-Year-Old Home In Hobart, Oklahoma
With three beds, two bath and 1,752 square feet, this historic home in Hobart, Oklahoma, could be yours for just $89,900! The home was built in 1918 and has most of its historic structures.
Look inside this Lawton, OK. 1.5 million dollar mansion
Take a quick virtual tour of this massive 1.5-million-dollar mansion in Lawton, OK. It's one of the largest, most luxurious, and most expensive homes on the market right now. It's truly a one-of-a-kind property that boasts 4 bedrooms, 5 bathrooms, and 5,900 square feet on 2 acres. It's located at
350 North West Hillary Road in Lawton, OK.
and for
$1,500,000
it could all be yours! This impressive home is one of the most epic estates on
Zillow.com
. It's currently listed by
Barry Ezerski
of
RE/MAX Professionals
.
Scroll through the photo gallery below and take a peek inside this 1.5-million-dollar mansion for sale in Lawton, Oklahoma.