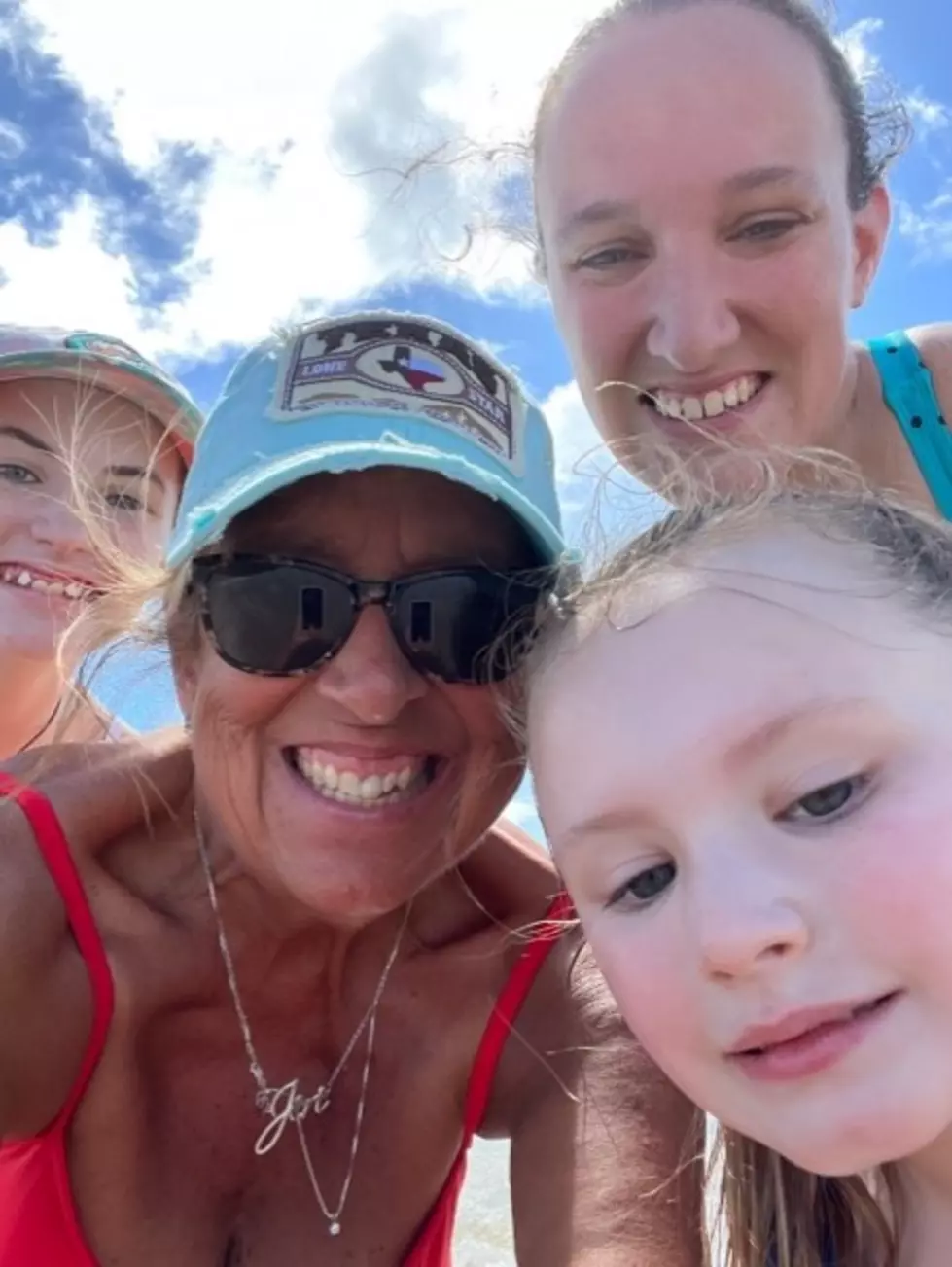 Back to School Bolivar Beach Break
Jeri Anderson
You can just call me Beach Babe.  I have a love affair with the beach, and it really doesn't matter which beach it is.  If I had to state my preference it might be Florida or Mexico because of the super white fine sand, but just a day's drive to Galveston fills my need for Sun, Sand, and Waves.
My very first beach memory was from my elementary school days.  My dad was stationed in Virginia at the Military Base at Fort Lee.  We decided to take a day trip to Virginia Beach.  If you recall, I have two sisters and two brothers, so it was a family of 7 taking this little road trip.  I can't remember how we can to have a station wagon for the trip; it was either borrowed, or we took it for a beach 'Test Drive', but at least it was comfortable.  It was an awesome experience that our mostly Georgia-born family enjoyed so much.
That trip instilled my great love for the beach deep in my heart.  It's always my first choice for vacations.  James and I got engaged at the beach in Panama City Florida, then went back to the same place for our honeymoon a year later.
My daughter is also a beach fanatic, so when she wasn't able to go on her own family beach vacay, we did one together!  Another trip with a family of 7!  That seems appropriate.
My sister has lived in Houston for years, and for a time, she owned a couple of beach houses on Bolivar Penisula, across the channel from Galveston.  I have had SEVERAL vacations at her places, and a few on Galveston island.  There is just nothing like a great beach house that is your home away from home!
Tips for your Bolivar Beach Break:
Opt for Bolivar.  It takes about thirty minutes to cross on the Ferry, but it really feels like a vacation.  You get away from the urbanity of Galveston and you immediately turn on vacation mode.  Beach houses are available from tons of sources, like Air BNB, VRBO, and local rental places.  And they come in all sizes, depending on the number of people that you are bringing with you.
Bring a Pop-Up Tent. We learned this the hard way.  The first year that we stayed on Bolivar, we just took our beach chairs and set them close to the water's edge, and enjoyed the sun.  Nowadays, I need that break from the sun, and so do the littles that come along with us.  So, now we do both, chairs in the surf and a blanket in the shade
Pay for Beach Parking.  It was 10 dollars.  That permit is good for the entire year, so if you get the notion to go back, you can skip this step.  We pull our cars (trucks) right on the beach, Ice chest can actually stay in the car!  No need to keep lifting that heavy thing in and out.  Plus, if someone NEEDS a potty break, just hop into one of the vehicles and it's a tiny trip back to the beach house.
Make your plans for early in the week.  You may not know this, but most rentals are more expensive on the weekend!  No joke, sometimes as much as a $100 more.  We went Sunday-Thursday this trip, and believe it or not, the beach was still a tad crowded.
Breakfast and Lunch.  We cooked breakfast each morning at the beach house to get a good nutritional foundation, then took bread, lunch meat, and PB&J to the beach with an assortment of drinks and chips.  No set time, eat when you are hungry.  Then we went out for dinner.  On Bolivar, there are several great places, so we had options for dinner.  Let's face it after several hours in the sun, no one wants to cook.
Bolivar Beach Break
How To Be A More Likable Person
Whether the elected solitude of an ongoing pandemic has you feeling a little lonely and longing for friends, or you were just born naturally shy, it's relatively easy to become the social and likable person you wish to be. You just need some pro-tips. While social skills are usually developed over a few years, here are a few "fake it till you make it" tips to get you started.
The Top 20 Oklahoma Towns That Suck To Live In
No matter what road you've traveled brought you to Lawton, at least you aren't stuck living in one of these sucky Oklahoma towns.
The best Lawton, Fort Sill Facebook pages & groups to join, follow & be a part of.
If you just moved here, welcome to Lawton, Fort Sill we're glad you're here. It can be difficult moving and starting up in a new place. Trying to make friends, find things to do, get more information about the town itself, and just get acquainted with all the goings-on. We're here to try and help you out with a list of the best Lawton, Fort Sill Facebook pages and groups you should join, follow and be a part of.
Top 10 most terrifying towns & scary cities in Oklahoma
While Oklahoma is well known for its beauty and friendly people there are a few places in the Sooner State you'll want to avoid. These are the most terrifying towns and scary cities in the state. It's not that they're bad places, or plagued with crime and other negative factors. The towns and cities below have one single thing in common. They all have active paranormal and supernatural phenomenons. From ghost stories to urban legends and tragic tales. A lot of these places are well known to those who live in Oklahoma and even all over the nation. If you're looking to get scared or do a little ghost hunting you can start with the list below.