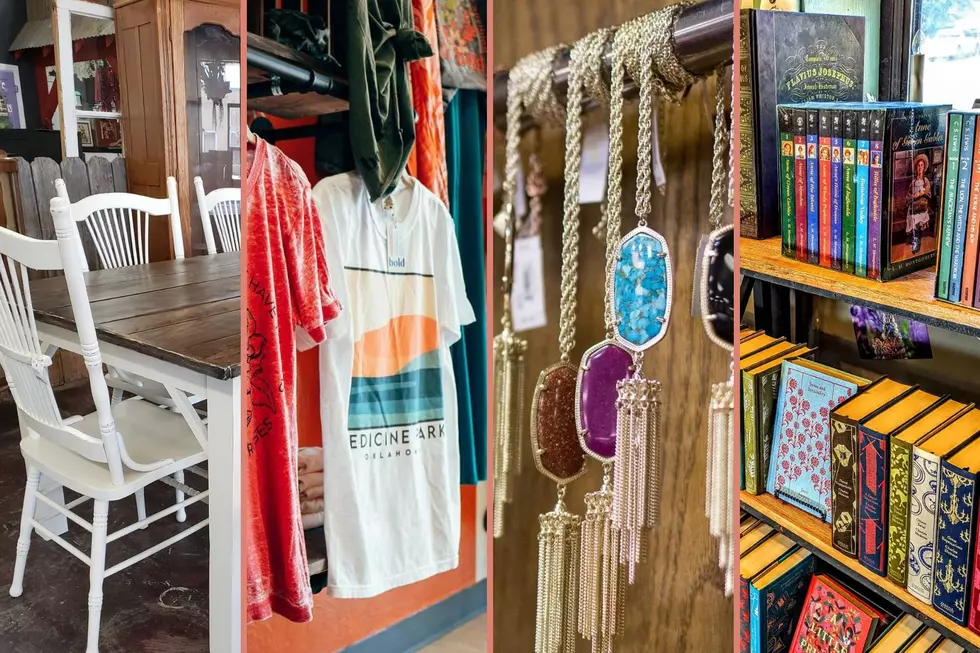 Best Local Shopping in Southwest Oklahoma
Canva
We're 16 days away from Christmas, y'all! As Jeri Christmas, my heart is filled with so much holiday joy. But I still have some people I need to get gifts for, and the time has run out on any chance of gifts being delivered in time for Christmas.
So we asked some of our listeners for their recommendations on the best local shops in Southwest Oklahoma!
Our listeners gave us some great recommendations! But shopping local isn't only convenient, especially when you're shopping on a deadline, but it's also important to shop local because its neighbors helping neighbors. These local shops are owned by people who live and work here, who have families to provide for. So it's only right that we support their businesses any way we can.
In Southwest Oklahoma, you'll find several stores with gifts for your favorite cowboy or cowgirl, you'll even find a gift for your friend who's trying to produce less waste, the coworker who likes the outdoors, and the cousin who's getting in touch with their spiritual side. Whoever you're shopping for, or even if you're shopping for yourself, you'll find the perfect gift locally in Southwest Oklahoma!
Scroll down for a list of the Best Local Shopping in Southwest Oklahoma!
We have over 30 different local Southwest Oklahoma shops listed below, but we know there are more out there! So if we missed your favorite shop, please let us know. Until then, happy holiday shopping!
Best Local Shopping in Southwest Oklahoma
Southwest Oklahoma has plenty of local shopping opportunities! Here are the best local shops as submitted by our listeners. Let us know if we missed one!
Oklahoma Restaurants People Swear Are Worth The Drive
Eating out is entertainment. Sometimes it's you and your better half, other times you'll drag the family along with you. Either/or, if you've got time to kill and want to sample the best Oklahoma offers, here are the restaurants' everyone swears are worth every moment in the car to and from.
10 Oklahoma Hallmark holiday hometowns you can visit
Looking for someplace special to spend the holidays? The Sooner State has you covered with some of the best towns and cities to get into the Christmas spirit. If you've ever wanted to visit a place that feels like it came out of a Hallmark movie you're in luck! Check out these ten Oklahoma Hallmark holiday hometowns to experience the small-town charm and friendliness of some of Oklahoma's best-known holiday destinations. Each has its own unique traditions and holiday events that will surely get you into the spirit of the season. From amazing lights and displays to performances and festive family fun you'll find in the Sooner State.