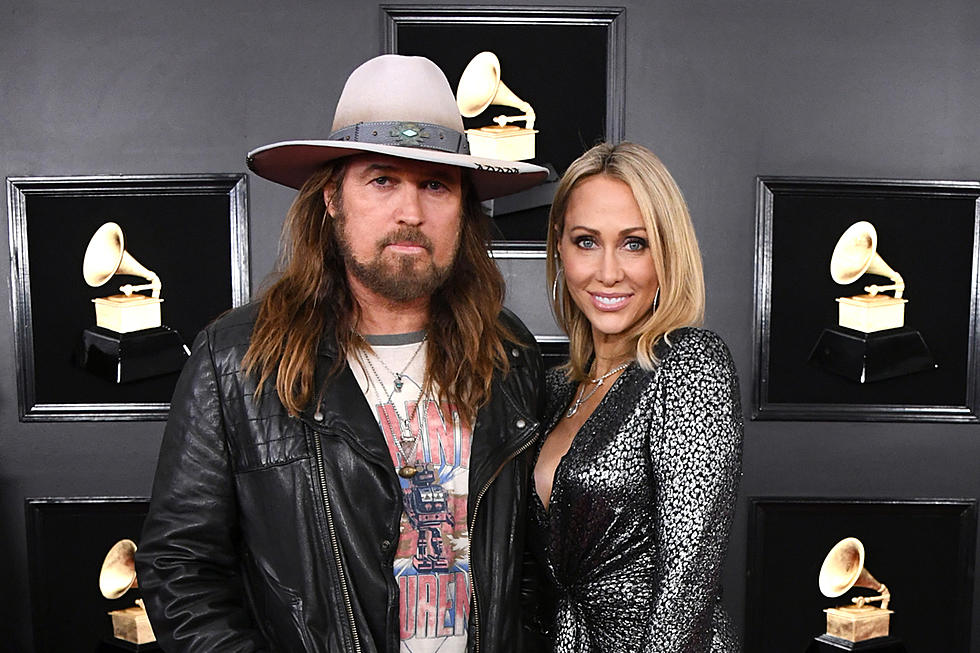 Billy Ray Cyrus + Estranged Wife Tish Issue Statement About Divorce: 'We Will Always Be Family'
Jon Kopaloff, Getty Images
Billy Ray Cyrus and his wife of nearly thirty years, Tish Cyrus, have issued a statement after the news that she has filed for divorce — again.
"It is after 30 years, five amazing children and a lifetime of memories, we have decided to go our separate ways — not with sadness, but with love in our hearts," they tell People in a joint statement through a representative. "We have grown up together, raised a family we can be so proud of, and it is now time to create our own paths."
"We will always be family and look forward to a continued and loving shared experience as friends and parents," the statement adds. "We have not come to this decision lightly or quickly but with so much going on in the world, we wanted to provide some clarity and closure, so we can remain focused on what is important."
"With Love and Hope… Tish and Billy Ray Cyrus," they conclude.
The "Achy Breaky Heart" singer and his soon-to-be-ex-wife married in 1993. Their five children include Miley Cyrus and pop singer-songwriter Noah Cyrus, both of whom have their own connections to country music. Noah has collaborated with Jimmie Allen, while Miley has recorded collaborations with artists including Maren Morris and Dolly Parton. Parton is also Miley's grandmother.
The Cyrus' marriage has been rocky off and on for more than a decade, leading them to file for divorce twice previously. Billy Ray Cyrus filed for divorce in 2010, and Tish filed again in 2013, but each of those splits resulted in reconciliation after a short time. After they called off their divorce plans again in 2013, the singer told US Weekly that couples therapy had helped them repair their marriage.
"We both woke up and realized we love each other and decided we want to stay together. We both went into couples therapy something we haven't done in 22 years of being together, and it's brought us closer together and really opened up our communication in amazing ways," he said. "Tish also said marriage can be really hard especially after 22 years of being in entertainment. We've had rough times but we both realized we didn't want to be another statistic and wanted to make it work."
TMZ first broke the news of the latest divorce filing. The divorce paperwork, which Tish Cyrus filed in Tennessee, lists "irreconcilable differences" as the cause for the split. The filing also reveals that the marital parties haven't lived together in more than two years and asks for equal distribution of all marital assets.
15 Country Music Breakups That Hit Us Like a Ton of Bricks: