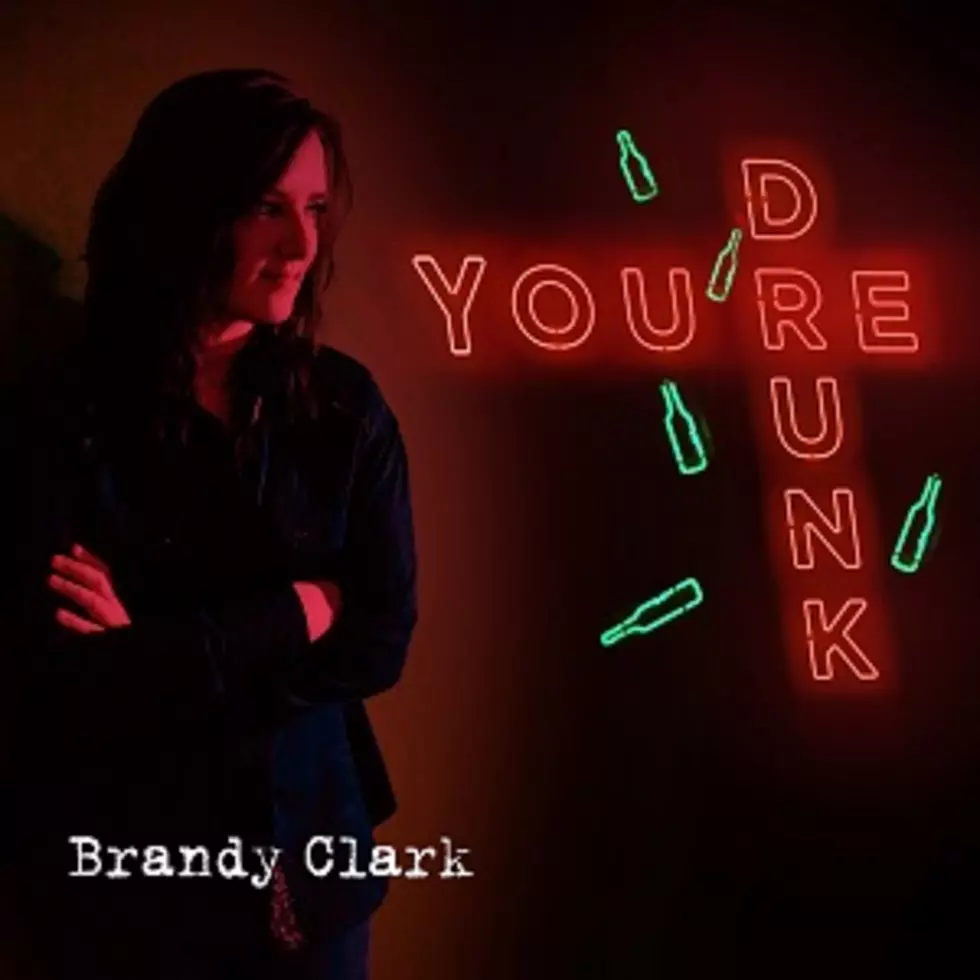 Hear Brandy Clark's 'You're Drunk', 'Big Day in a Small Town' Outtake
Courtesy of EB Media PR
Brandy Clark has shared a new track that didn't quite make it onto her most recent album, Big Day in a Small Town. Readers can press play below to hear "You're Drunk."
"You're Drunk" was penned by Clark, Josh Osborne and Shane McAnally, during a writing session in a West Hollywood hotel room. The session produced songs for Big Day in a Small Town, and despite the fact that "You're Drunk" didn't make the album's final track listing, Clark recognized its merits.
"It's funny, I never took this song seriously, if that makes sense," she tells Rolling Stone Country. "However, when we went in to cut it, it immediately became a favorite — it just came to life — but, at the time, it just didn't fit overall vibe on Big Day … I remember thinking, even then, we'd have to find a way to get it out."
Once she was back on the road, Clark started playing "You're Drunk." She sees the witty song's success with fans in a similar light to how they embraced her song "Three Kids No Husband," which appears on Big Day in a Small Town.
"It's such a different song than, say, "Three Kids No Husband," but like that song, I didn't realize how much the audience loved it until I played "You're Drunk" live," Clark explains. "Their response is so exciting; I'm happy to now have it available for the fans asking, 'Where can I hear this?'"
Big Day in a Small Town was released last summer. The project earned Clark a nomination for Best Country Album at the 2017 Grammy Awards, and she also took home two 2017 Golden Boot Awards, for Album of the Year and Songwriter of the Year, thanks to the record.
"You're Drunk" is available for download via Amazon and iTunes.
Listen to Brandy Clark, "You're Drunk":