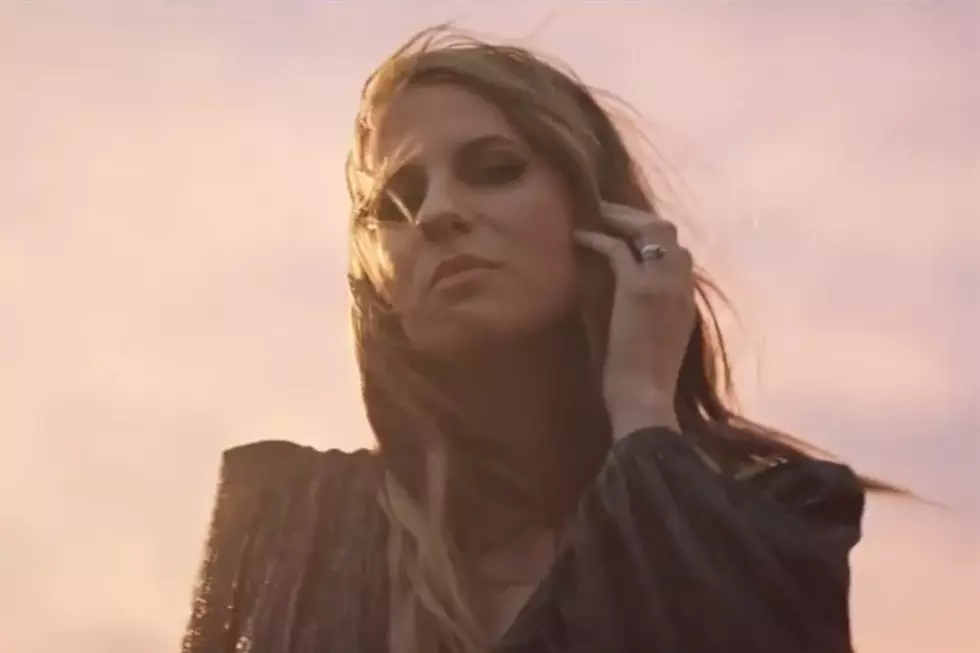 Caitlyn Smith Teases 'Monarch' Drama in New 'The Card You Gamble' Video [Exclusive Premiere]
YouTube
Caitlyn Smith scored a plum gig when she recorded the theme song for the much-anticipated FOX drama Monarch, and the new video for the song provides a glimpse at the glitz, glamor and drama of the new country music-themed show.
Smith's recording of "The Card You Gamble" serves as the theme song for the new show, which stars Trace Adkins and Oscar winner Susan Sarandon.
The video below, which is premiering exclusively via Taste of Country, intersperses shots of Smith performing to the camera with footage from the show, which follows the dramatic story arc of the "First Family of Country Music," the Romans.
Adkins stars in Monarch as Albie Roman, a country superstar who is the patriarch of a country music dynasty. Sarandon stars as Roman's wife, fellow country superstar Dottie Cantrell Roman.
The main cast also includes their daughters, Nicolette (Anna Friel) and Gigi Taylor-Roman (Beth Ditto). A trailer for the FOX drama teases potential murder, office affairs, shady business deals, internal family power struggles and more high drama:
Shania Twain, Martina McBride, Tanya Tucker and Little Big Town are set to make cameo appearances over the course of Monarch's first season.
Monarch premiered on Sunday (Sept. 11) on FOX. The show moves to its permanent slot on Tuesdays at 9PM starting on Sept. 20. Enter to win a Monarch guitar signed by the cast here.
Trace Adkins' Top 20 Songs: Love Songs, Military Tributes + Songs to Shake Your Country Butt To
Trace Adkins
is one of the most versatile country music singers of the last generation, and this list of his Top 20 Songs proves it. Emotional ballads, stunning throwbacks, painful heartbreakers and meaningful songs of faith are scattered across his nearly 30-year catalog. Then, there are a whole lot of songs that make you want to shake your behind.
Scroll through to find 20 great
Trace Adkins songs
, ranked. You can almost break his career into three acts: The tender beginning, his more rowdy commercial peak and his pensive later years. While he has just three No. 1 hits, Adkins' wide range of subject matter and ability to use his voice in so many fascinating ways makes him an essential 21st century artist.