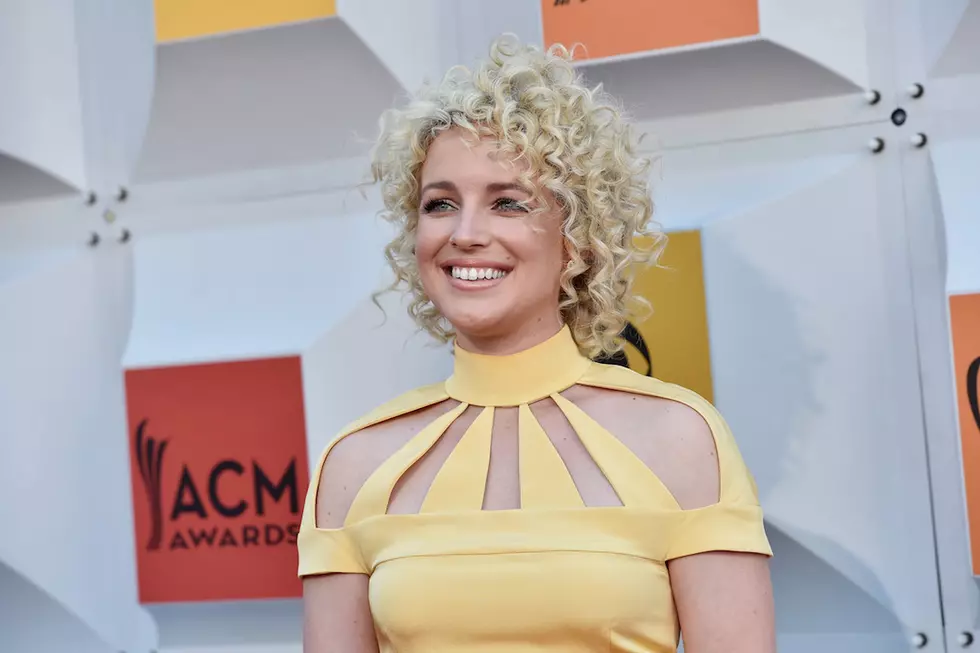 Hear Cam's 'Diane', Jon Pardi's 'She Ain't in It' + More New Country Singles
David Becker, Getty Images
Country music fans will be hearing a number of new singles on the radio after this week. Read on to learn more about the new songs out now from Cam, Jon Pardi and more.
Cam, "Diane"
Jangly, galloping and full of lush harmonies, "Diane" is Cam's first single from her forthcoming (but not-yet-announced) sophomore album. The singer-songwriter penned "Diane" with Jeff Bhasker and Tyler Johnson; together, the three also write Cam's hit single "Burning House." According to a press release, "Diane" was inspired by Dolly Parton's "Jolene," written from the point of view of the other woman: "I promise I didn't know he was your man / I would have noticed a gold wedding band," Cam sings. The artist calls the song "the apology so many spouses deserve, but never get." -- AS
Alan Jackson, "The Older I Get"
Ahead of the release of a forthcoming new album, Alan Jackson has shared a sweet and tender new song called "The Older I Get." Like many of his most popular tunes, "The Older I Get" is classic Jackson storytelling, a tender look back at the lessons he's learned throughout the decades. Jackson hasn't announced plans for his next record just yet, but it is set for release in 2018, per a press release. Jackson is also scheduled to perform at this year's CMA Awards on Nov. 8. -- AM
Jon Pardi, "She Ain't in It"
Jon Pardi has released what might be his most traditional country song yet, complete with heartache, steel guitar, a little bit of fiddle and plenty of country twang. "She Ain't in It" is about trying to get over a girl by not wanting to see her, hear her or even be remotely reminded of her. Pardi makes that painfully clear in the chorus, when he sings, "Don't wanna hear her name / I don't wanna see her face / I swear, I know it's gonna hurt / If I run into her somewhere." "She Ain't in It" was written by Clint Daniels and Wynn Varble, and is the fourth single off of Pardi's newest album, California Sunrise. -- CC
Shania Twain, "We Got Something They Don't"
Shania Twain has released a brassy and sassy new single from her newest album, Now. "We Got Something They Don't" is an uptempo song that features a steady rhythm full of horns, piano and, of course, Twain's powerful vocals. The song is about a relationship that everyone thinks is over -- everyone, that is, except for the people in it: "Here's to hanging tough / When no one else believed in us / Cheers to staying strong / They gave up, but we carried on," Twain sings. "We Got Something They Don't" was written by Twain and co-produced by Twain and Jacquire King; the song will officially impact country radio on Oct. 30.  -- CC
Brad Paisley, "Heaven South"
In his newest single, Brad Paisley has some pretty kind words to say about the South. In "Heaven South," Paisley sings about the simple yet wonderful things that come along with Southern life, such as "Eggs on the griddle, coffee in my cup / Farmer on a tractor, kids on a bus / Old Glory waving as they raise her up above the courthouse." No, that's not all to Paisley's love letter to life below the Mason-Dixon Line, either: He also mentions "beer-battered chicken" and "sweet iced tea," because for the singer, "it's just another day in Heaven South." "Heaven South" was written by Paisley, Brent Anderson and Chris DuBois, and is the third single off of Paisley's newest album, Love and War. -- CC
Shenandoah, "Noise"
After two decades away from country radio, Shenandoah have released a new single, "Noise." Produced by Rascal Flatts' Jay DeMarcus, the song is a classic and true country tune, about what it feels like to be in love. "The new music has given flames to embers that have burned since we started in 1987 … The new music is fresh, up to date and allows us to continue where we left off," shares Shenandoah lead singer Marty Raybon in a press release. In addition to "Noise," Shenandoah will be releasing a new full-length album through their new label, BMG, in early 2018. -- CC