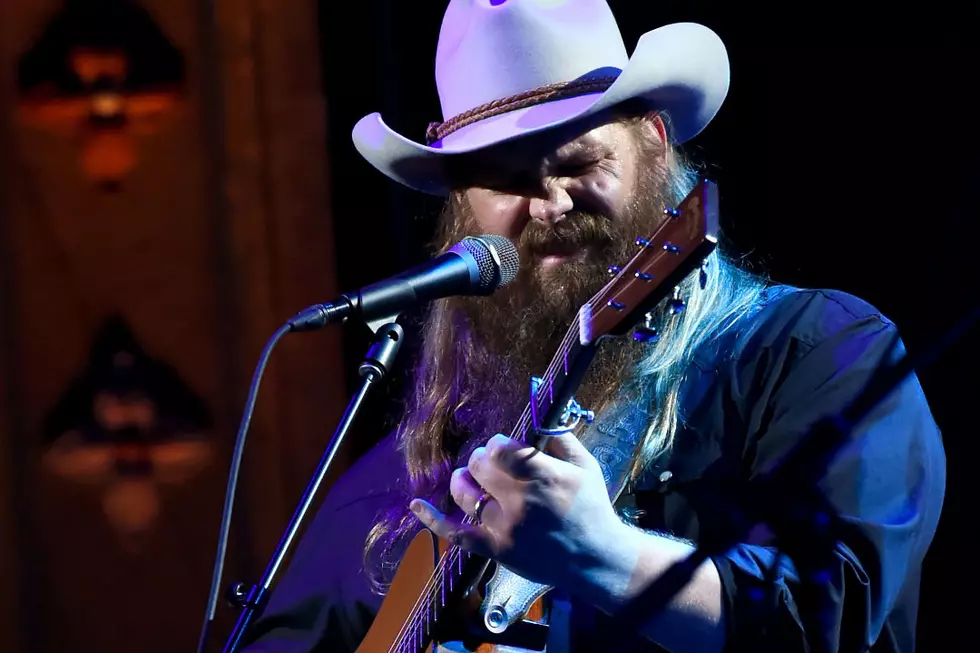 Chris Stapleton Memorializes Troy Gentry With 'Hillbilly Shoes' [WATCH]
Rick Diamond, Getty Images
Chris Stapleton paid homage to the late Troy Gentry in a rowdy version of Montgomery Gentry's classic tune "Hillbilly Shoes." Readers can press play above to hear the rousing adaptation with a little of Stapleton's own flavor as he uses the song as a segue into his own hit "Nobody to Blame." The memorial cover was a fitting tribute to the country rock legacy of Gentry.
Gentry was killed on Sept. 8 when a helicopter that he was riding in crashed in New Jersey prior to a Montgomery Gentry gig that night.
"Hillbilly Shoes" introduced the world to Montgomery Gentry as the lead single off their debut album Tattoos & Scars in 1999.
Stapleton's tribute took place at his concert in Cincinnati on the very night of Gentry's deadly helicopter crash. Stapleton joins musicians across the genre in paying tribute to the late country legend, including a performance of "My Town" by Old Dominion and Jason Aldean's cover of "Lonely and Gone." Stapleton also offered a musical tribute that night to the late Don Williams, who passed away on the same day as Gentry.
The Grand Ole Opry hosted a public memorial service for Gentry on Sept. 14 that included emotional performances by Trace Adkins, Vince Gill and the legendary Charlie Daniels.
Montgomery Gentry Through the Years: 15 Memorable Moments