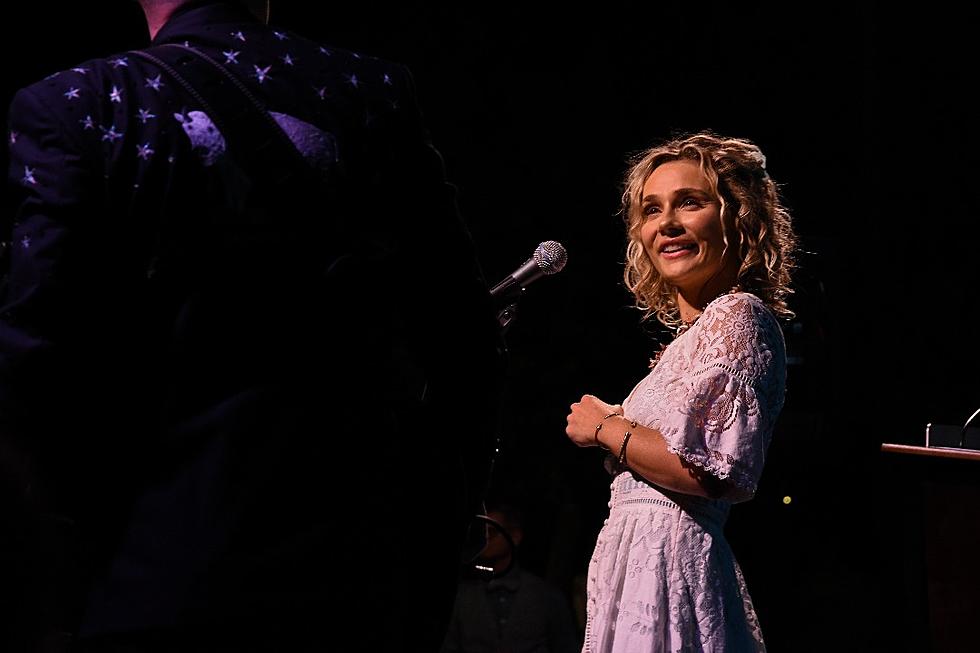 Nashville's Clare Bowen Reveals Debut Solo Album, Headlining Tour Dates
Presley Ann, Getty Images
Former Nashville star Clare Bowen has announced the upcoming release of her debut solo album, followed by a headlining tour.
Bowen's self-titled project is set to drop on July 12 via BMG. Bowen co-wrote the majority of her album with her husband, Brandon Robert Young. Josh Kaufman — whose credits include Bob Weir, the National and the Hold Steady — produced and partially co-wrote the album, which also features contributions from Amy Wadge, Wyatt Durrette, Nathan Chapman and Lori McKenna.
"Let It Rain" is set for release as the album's lead single on May 23. The song is about surviving life's struggles and being fearless. "All The Beds I've Made" is a tender tribute to Bowen's husband, while Americana artist Buddy Miller joins Bowen on a song titled "Tide Rolls In." A press release describes "Warrior" as the centerpiece of the album, explaining that Bowen survived cancer when she was just four years old. Her ability to triumph over tough times informs many of the songs on her album.
Nashville Stars Who Could Become Country Stars
"I grew up in a children's hospital. A ways into writing the album, I realized I'd never written a song about the children that I lived with, most of whom didn't get to grow up because we were in a terminal ward," Bowen shares of the inspiration behind "Warrior."
"One of us passed away every single day," she adds. "I watched a lot of children fight through hardships that no person should ever have to endure, and yet they were so incredibly brave. No matter what your troubles are, I want the ones who are still here to know they are not alone, and the ones that had to go on the next adventure early, that they will never, ever be forgotten."
Though this is Bowen's first solo release, she's not a newcomer to music. She portrayed Scarlett O'Connor for six seasons on Nashville, and was involved in a number of different soundtrack albums and concert tours both in the U.S. and the U.K. She and Young opened for Sugarland on their Still the Same Tour.
Bowen will embark on her first solo headlining tour this summer, performing a limited string of dates in intimate venues. Tickets go on sale to the general public on Friday (May 17) at 10AM local time via Bowen's official website.
Clare Bowen 2019 Tour Dates:
July 29 — New York, N.Y. @ City Winery
July 30 — Alexandria, Va. @ Birchmere
July 31 — Boston, Mass. @ City Winery
Aug. 2 — Nashville, Tenn. @ City Winery
Aug. 4 — Chicago, Ill. @ City Winery
The Nashville Mansion Is Unbelievable!