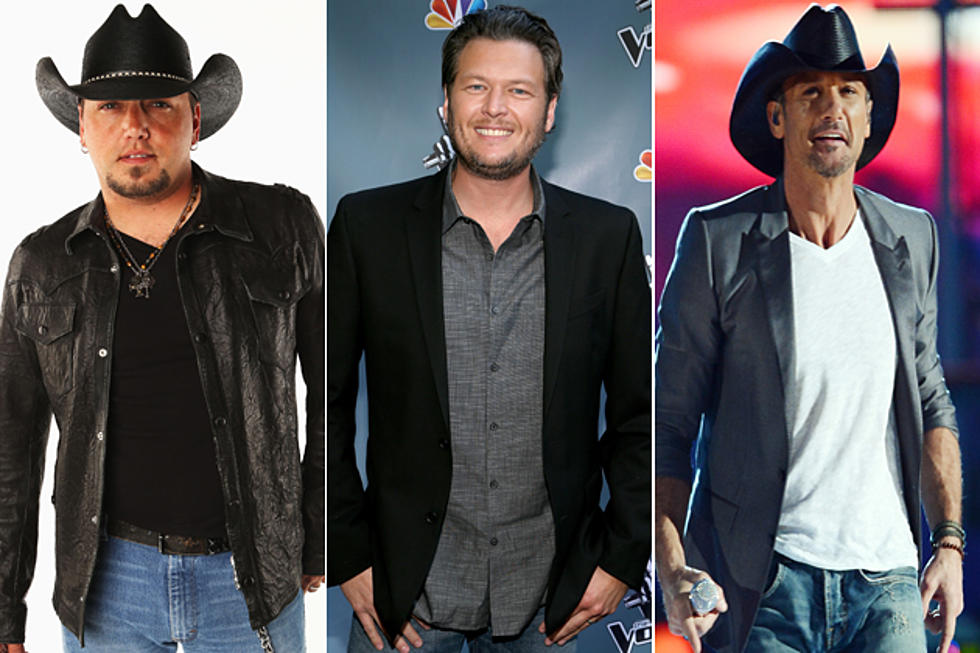 Oh, How They've Changed! See Pictures of Your Favorite Country Artists Then and Now
Christopher Polk (2) / Ethan Miller, Getty Images
Through the years, there's been a major evolution in the style of country music, both in terms of fashion and in terms of the music. Cowboy boots and 10-gallon hats will always be red carpet staples, and steel guitars and banjos will always be en vogue, but the days of huge hair, rhinestone suits and super-traditional sounds seem to be gone.
Many of our favorite country stars have been in the public eye for multiple decades -- and through multiple stages of this evolution -- which means that some of them have changed a lot since when they first hit the stage. Take Billy Ray Cyrus and Blake Shelton, for example: If we didn't know better, they would be completely unrecognizable. And let's not forget Jake Owen, Vince Gill and Toby Keith ... Just look at that hair!
On the other hand, some country stars have barely changed or aged at all. George Strait is still as handsome as ever, Big Kenny from Big & Rich is rocking his signature circus-inspired style to this day, and Reba McEntire's bright red locks will always be instantly recognizable.
Time may feel like it's flown by, but some of the artists in the gallery above may be happy to see their big hair and baby faces in the rear-view mirror. Which artists do you think have changed the most?