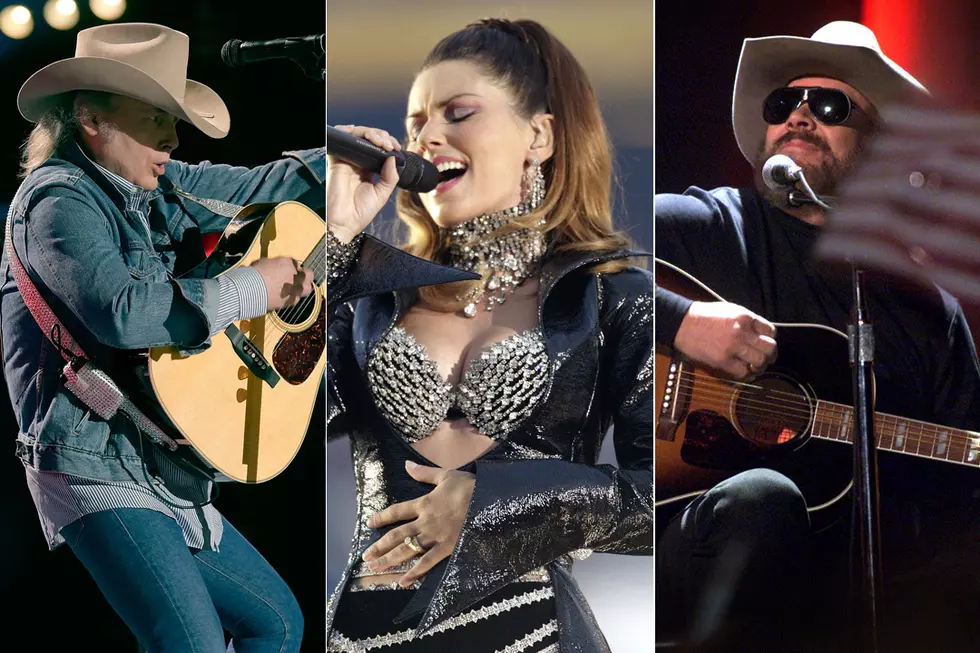 15 Artists Who Deserve the Country Music Hall of Fame (and When They'll Get In)
Jason Kempin / Brian Bahr / Bill Steber , Getty Images
True story: eight CMA Entertainers of the Year are eligible, but still waiting for a call from the Country Music Hall of Fame. Seven of those eight make this list, and we can only promise it will happen for four of them.
An artist becomes eligible for the Country Music Hall of Fame 20 years after they gain national prominence, which we interpret as 20 years after their first hit song. This means artists that dominated during the '90s and early '00s are now eligible, and that's odd to think about since so many are still active on country radio today. Kenny Chesney, Hall of Famer? There's little doubt about this one, but one wonders if it might be best to wait until he's good and ready for it.
The problem is there's a downpour of eligible artists, and the faucet is only trickling. One modern artist gets in yearly — the only contemporaries enshrined are Garth Brooks, Reba McEntire and George Strait, plus Randy Travis who is on indefinite hiatus — so the line is long for artists like Toby Keith, Brooks & Dunn and Tim McGraw, who is absolutely eligible and deserving. Don't look now but Rascal Flatts and Keith Urban are going to be eligible very soon. Brad Paisley hits his 20th anniversary in 2019, but it's impossible to imagine he'll be recognized when the next class is announced in March. Blake Shelton becomes eligible in 2021.
After 45 years (25 years of eligibility in the Modern Era category), an artist is moved to the Veteran's Era category. The third category is Non-Performer, Songwriter, and Recording and/or Touring Musician, which rotates so one of each is nominated every three years. In 2018, the inductees were Ricky Skaggs, Dottie West and Johnny Gimble.
Who do you think should be inducted? Let us know why you think an artist has been snubbed — and why they deserve to be included.
15 Artists Who Deserve the Country Music Hall of Fame: