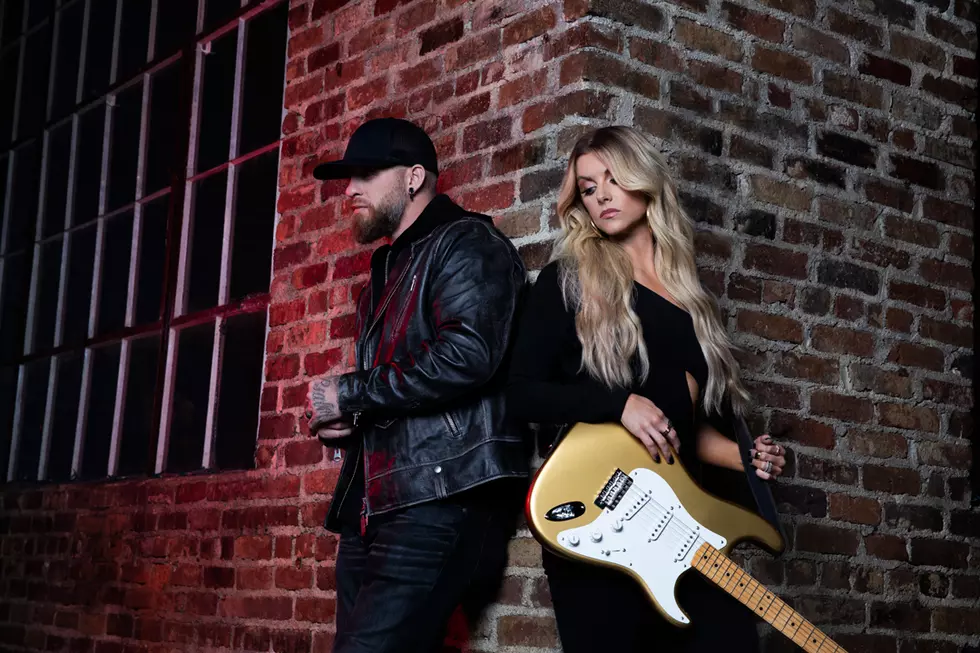 Can Brantley Gilbert + Lindsay Ell Bring Their 'Small Town' to the Countdown?
Joseph Llanes
Brantley Gilbert and Lindsay Ell have teamed up for a great video for their new duet, "What Happens in a Small Town." Will we be seeing it in next week's top country videos of the week?
Kevin Fowler also has a new video for "Country Song to Sing," and perpetual countdown-toppers Home Free are back with a new video this week for their stunning new cover of Boyz II Men's "End of the Road." Which video has your vote?
Home Free at No. 1 again this week with "Some Girls Do," which retires from consideration as their new video comes up for votes. RaeLynn is at No. 2, pushing Toby Keith's "Don't Let the Old Man In" down to No. 3. Lauren Alaina and Kane Brown round out the Top 5.
Maddie & Tae, Cassadee Pope and Carrie Underwood are next, and Brad Paisley's new video for "Bucked Off" debuts at No. 9 in its first week. Hunter Hayes is also in the Top 10 this week with his "Dear God" video.
Taste of Country counts down the most popular videos in country music every week, and we publish the results every Friday. The countdown depends entirely on votes from readers, so if you want to see your favorites win, you've got to vote and keep voting!
Note: Fans can vote for one video, once every hour until the poll closes next Friday at 12PM ET. The weekly Top 10 will be revealed immediately after the poll closes. Videos are retired after six months, or when fans lose interest or when an artist releases a new video for a current single.
9

8

"Love Wins"

Carrie Underwood

7

"Take You Home"

Cassadee Pope

6

"Friends Don't"

Maddie & Tae

4

"Doin' Fine"

Lauren Alaina

3

"Don't Let the Old Man In"

Toby Keith

1