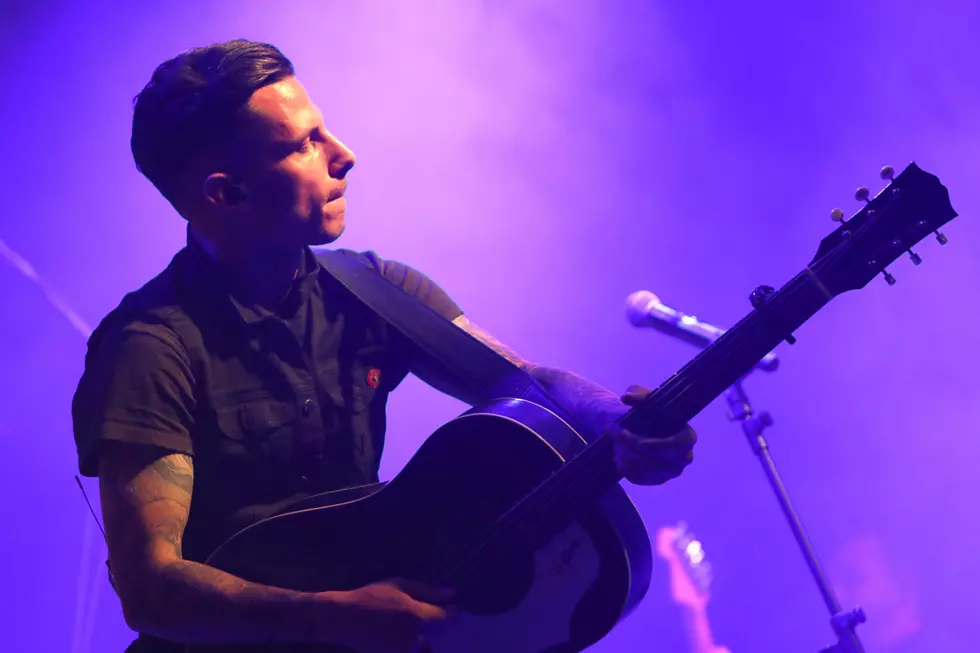 Can Devin Dawson Bring 'Dark Horse' to the Top Country Videos of the Week?
Anna Webber, Getty Images
Devin Dawson has just released an intriguing new video for his current single, "Dark Horse." Will he make it to the top country videos of the week?
Dawson worked with director Justin Clough for his "Dark Horse" video, shooting in his customary black and white and casting himself as a criminal in a bygone era to underscore the message of being an outsider.
There are some big changes to the countdown after a week of very active voting. Home Free are at No. 1 once again this week with their cover of Travis Tritt's "It's a Great Day to Be Alive," while Caroline Jones debuts at No. 2 this week with her video for "The Difference," followed by Amy Wilcox, who also makes a big debut at No. 3 with her video for "Fortune Teller." Danielle Bradbery and Thomas Rhett clock in at No. 4 this week, with Lauren Alaina rounding out the Top 5.
Hunter Hayes, Pistol Annies, Cassadee Pope, Maddie & Tae and Toby Keith are all still hanging in the Top 10 this week to wrap up Taste of Country's weekly roundup of the most popular videos in country music. Our results are based on votes from readers just like you, so If you want to see your favorite videos in the Top 10,  you need to vote as often as you can, and share this poll to encourage your country music-loving friends to vote, too.
Note: Fans can vote for one video, once every hour until the poll closes next Friday at 12PM ET. The weekly Top 10 will be revealed immediately after the poll closes. Videos are retired after six months, or when fans lose interest or when an artist releases a new video for a current single.
10

"Don't Let the Old Man In"

Toby Keith

9

"Friends Don't"

Maddie & Tae

8

"Take You Home"

Cassadee Pope

7

"Got My Name Changed Back"

Pistol Annies

6

5

"Doin' Fine"

Lauren Alaina

4

"Goodbye Summer"

Danielle Bradbery and Thomas Rhett

3

"Fortune Teller"

Amy Wilcox

2

"The Difference"

Caroline Jones

1

"It's a Great Day to Be Alive"

Home Free