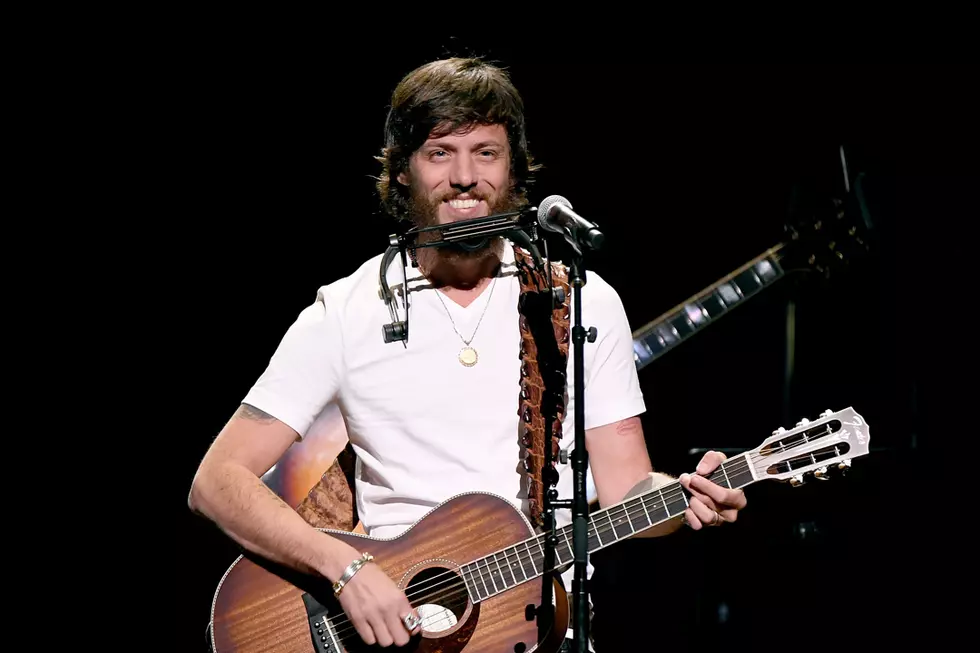 Will Chris Janson Bring 'Good Vibes' to the Top Country Videos of the Week?
Jason Kempin, Getty Images
Chris Janson has just released a new video for his feel-good anthem, "Good Vibes." Will he bring those positive feelings to the top country music videos of the week?
Janson puts family and friends at the forefront of the video for a clip that leaves viewers feeling uplifted. He's facing competition this week from Home Free, who have dropped a new cover of the Restless Heart classic "Why Does It Have to Be (Wrong or Right). Runaway June, Thompson Square and Carter Winter all have new videos looking for votes this week, too.
We see many of the same names in the countdown this week, with Home Free hanging in at No.1. Their current video drops from consideration as a new one comes up for votes. Caroline Jones, Lauren Alaina, Hunter Hayes and Danielle Bradbery with Thomas Rhett are all still in the Top 5, with Pistol Annies, Cassadee Pope, Maddie & Tae and Toby Keith all still in the Top 10. Devin Dawson debuts at No. 10 this week with his video for "Dark Horse."
Our weekly countdown results are determined from Taste of Country readers, so If you want to see your favorite videos in the Top 10,  you need to vote as often as you can, and share this poll to encourage your country music-loving friends to vote, too.
Note: Fans can vote for one video, once every hour until the poll closes next Friday at 12PM ET. The weekly Top 10 will be revealed immediately after the poll closes. Videos are retired after six months, or when fans lose interest or when an artist releases a new video for a current single.
10

9

"Don't Let the Old Man In"

Toby Keith

8

"Friends Don't"

Maddie & Tae

7

"Take You Home"

Cassadee Pope

6

"Got My Name Changed Back"

Pistol Annies

5

"Goodbye Summer"

Danielle Bradbery and Thomas Rhett

4

3

"Doin' Fine"

Lauren Alaina

2

"The Difference"

Caroline Jones

1

"It's a Great Day to Be Alive"

Home Free