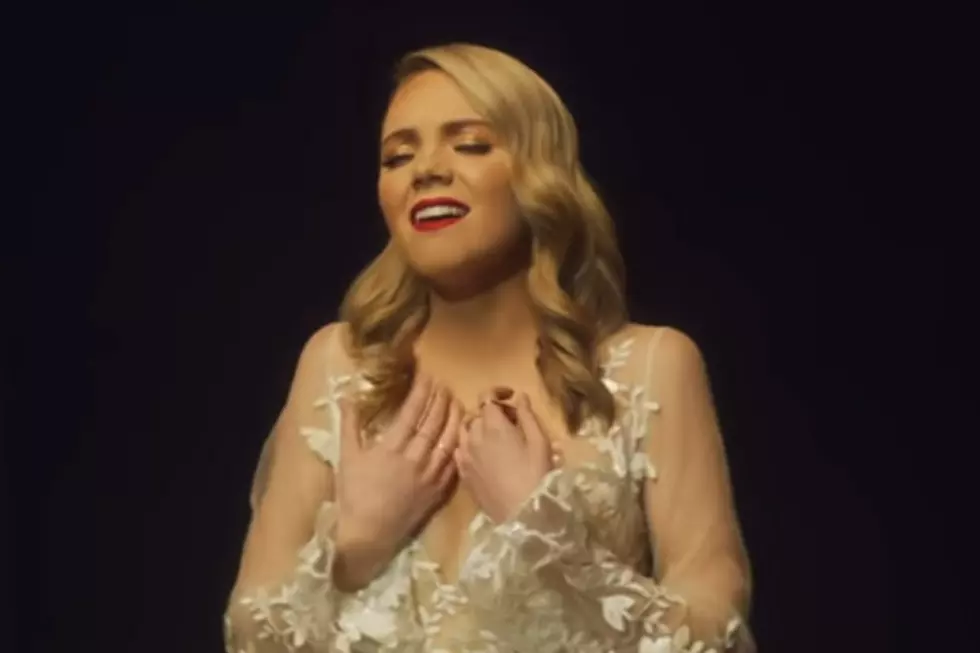 Will Danielle Bradbery's New Video Be 'Worth It' in the Countdown?
Danielle Bradbery VEVO via YouTube
Danielle Bradbery has just released a new video for her latest song, "Worth It.' Will we be seeing her in the top country videos of the week?
"Worth It" is the second single from Bradbery's sophomore album, I Don't Believe We've Met, which serves as a re-introduction to the artist as a confident young woman, not the teenager fans remember from her run on The Voice. Whether she's in the Top 10 next week is up to you!
Russell Dickerson also has a new video up for votes this week, and so do Home Free, who have often landed at No. 1 in past countdowns. Their latest is a gorgeous vocal take on Kane Brown's latest hit, "Heaven." Midland also have a new video up for votes, and so does Ryan Hurd. His "Diamonds or Twine" video features footage from his wedding to Maren Morris.
Home Free are actually at No. 1 this week with "Yours," which retires from consideration as their latest comes up for votes. Marta is at No. 2, followed by Caroline Jones, Ashley Monroe and Kane Brown. Lauren Alaina is next, and Carrie Underwood's new video for "Cry Pretty" debuts at No. 7 in its first week on the Top 10 Video Countdown. Blake Shelton and Brett Eldredge are also in the Top 10, and Michael Ray comes in at No. 10 with his latest.
The Top 10 country music videos of each week are determined entirely by fan support in voting, so if you want to see your favorites at the top, make sure to vote as often as possible!
Note: Fans can vote for one video, once every hour until the poll closes next Friday at 12PM ET. The weekly Top 10 will be revealed immediately after the poll closes. Videos are retired after six months, or when fans lose interest or when an artist releases a new video for a current single.
10

9

"The Long Way"

Brett Eldredge

8

"I Lived It"

Blake Shelton

7

"Cry Pretty"

Carrie Underwood

6

"Doin' Fine"

Lauren Alaina

5

"What's Mine Is Yours"

Kane Brown

4

"Hands on You"

Ashley Monroe

3

"Bare Feet"

Caroline Jones

2

"I Need a Love Story"

Marta