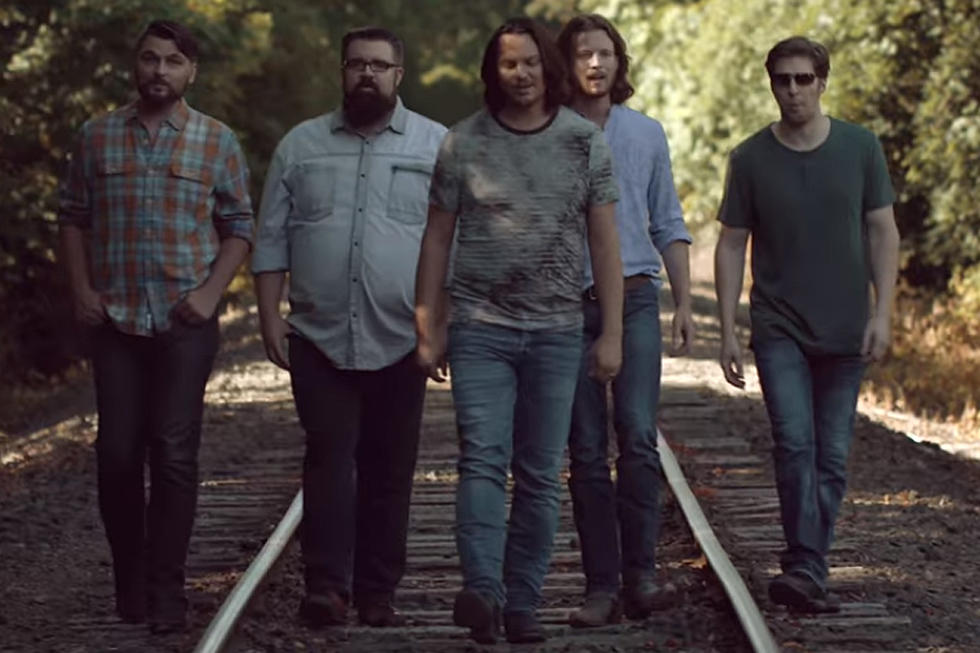 Home Free, Kane Brown + Blake Shelton Battle for Top Country Video of the Week
Home Free via YouTiube
Home Free, Kane Brown and Blake Shelton are locked in a three-way race to score the top country music video of next week.
Home Free maintain their run at No. 1 with their cover of Ed Sheeran's "Castle on the Hill" for another week, while Brown and Lauren Alaina are at No. 2. Shelton's new video for "I'll Name the Dogs" drops one to No. 3 in its second week on the countdown.
Toby Keith and Willie Nelson's "Wacky Tobaccy" jumps one spot to No. 4, and former Nashville star Riley Smith is down one spot to No. 5 with his sexy "I'm on Fire" video after a week of very close voting.
Chris Young is at No. 6 this week with his sexy new "Losing Sleep" video, while Caryn Lee Carter debuts in the countdown this week with her video for "White Trash Without the Trailer" at No. 7.
Trace Adkins is down one spot to No. 8 with his "Watered Down" video. Brothers Osborne fall to No. 9, followed by and Devin Dawson to round out the Top 10.
Hunter Hayes and William Michael Morgan both fall from the Top 10 in this week's top country music videos, but both are close enough to get back in with some additional support from voting fans. The Taste of Country Top 10 Videos of the Week Countdown is entirely fan-voted, so you've got to keep on voting if you want to see your favorites win!
Note: Fans can vote for one video, once every hour until the poll closes next Friday at 12PM ET. The weekly Top 10 will be revealed immediately after the poll closes. Videos are retired after six months, or when fans lose interest or when an artist releases a new video for a current single.
10

9

"It Ain't My Fault"

Brothers Osborne

8

"Watered Down"

Trace Adkins

7

"White Trash Without the Trailer"

Caryn Lee Carter

6

"Losing Sleep"

Chris Young

5

4

"Wacky Tobaccy"

Toby Keith (Feat. Willie Nelson)

3

"I'll Name the Dogs"

Blake Shelton

2

"What Ifs"

Kane Brown (feat. Lauren Alaina)

1

"Castle on the Hill"

Home Free