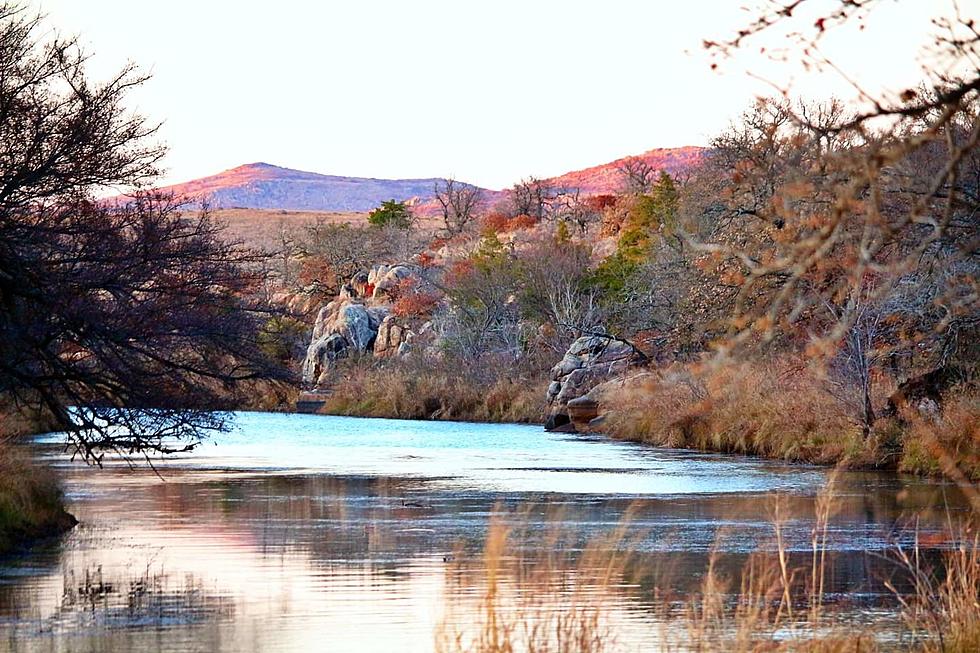 Do you Believe that the Wichita Mountains Save us from Severe Weather?
Kelso
Well, Lawton Oklahoma dodged another weather bullet yesterday and last night.  I'm convinced, whether it's true or not that the Wichita Mountains keep us from being in the bullseye of the most severe storms that target Southwest Oklahoma.
The Wichita Mountains take their name from the tribe of Indians that were their earliest inhabitants. Located in southwestern Oklahoma, the Wichita Mountains span Comanche, Jackson, Kiowa, and Greer counties and include the Quartz Mountains, a lower, westward range in Kiowa and Greer. The main Wichitas trend in a northwest-to-southeast direction and extend for approximately thirty miles.
Do these mountains really have the power to keep us from the path of severe weather? Probably not, but there are legends and myths that could suggest that in a very low possibility, they could.
In an opinion piece from November of 2020 MG(Ret) Lee Baxter wrote:
No doubt you have heard the story about how the Lawton Fort Sill area is protected from tornadoes by the Wichita Mountains. The legend says that many, many years ago the Native Americans who lived on the Plains believed that the mountain range that borders Lawton Fort Sill has powers of protection. With this protection comes safety from any direct hit from tornadoes. It is believed that Native Americans have the ability to turn or reroute storms away from people in their path. This legend was questioned when in April of 1979, a tornado touched down in the industrial section of Lawton. Often referred to as "Terrible Tuesday," this F-3 tornado took three lives that day and caused $14 million dollars in damages. Because the damage was focused on a small area of South Lawton, many didn't consider this a "direct hit" and still believe the region is protected by the Wichita Mountains.
Believe what you may, I think the mountain range does have something to do with the weather constantly splitting and going East and West of us!
How about you?  Take our easy peasy poll and sound off!
While we're at it, here's another legend about the Wichita Mountains, The Legend of the Iron Door.  Have you seen it?  Have you looked for it?  If so, let me know.  Too much climbing for this ole girl!
More about the Wichita Mountains from Okhistory.org.
The most unusual and beautiful Airbnb rental in Oklahoma
Check out
the Silo at Lake Tenkiller
. It has to be one of the most unusual and beautiful Airbnb rentals in Oklahoma. It's a 3 bedroom, 1.5 bath home located at Lake Tenkiller and yes it's a silo. It can comfortably sleep up to 6 people and comes with all the best creature comforts including a fire pit out back where you can kick back, relax and take in the view. Not only is this one of the most unusual rentals available on Airbnb in Oklahoma it's also one of the highest-rated. It currently boasts a solid 5 out of 5 stars and everyone who has stayed there have been very complimentary about how wonderful it is. This place looks amazing!
Fun & Kid Friendly Oklahoma Vacation Destinations
Far too often, some bored Karen whose only personality trait is complaining about everything will say something along the lines of "There's nothing to do in Oklahoma..." That's simply not true. There is a ton of stuff to do in Oklahoma that you and the kids will love, you just have to know where to find that stuff and have the gumption to hop off the couch and go do some of it.
LOOK: Here are 25 ways you could start saving money today
These money-saving tips—from finding discounts to simple changes to your daily habits—can come in handy whether you have a specific savings goal, want to stash away cash for retirement, or just want to pinch pennies. It's never too late to be more financially savvy. Read on to learn more about how you can start saving now. [
From:
25 ways you could be saving money today
]