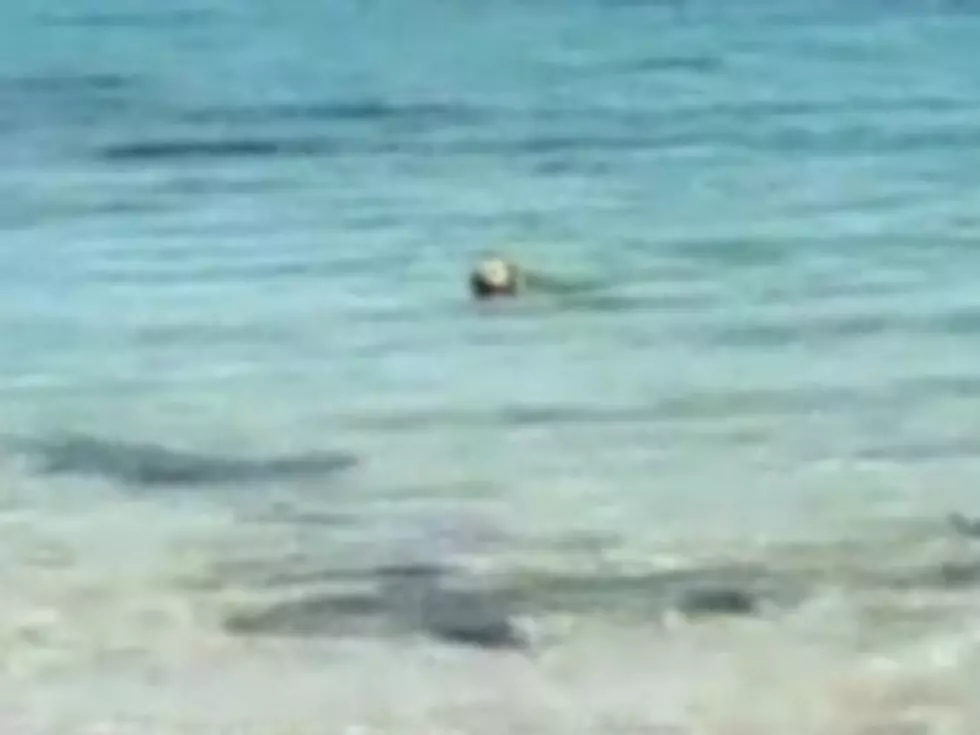 Fearless Dog Bites Shark [VIDEO]
One pooch recently proved he's alpha dog material by driving away a shark in the waters near One Arm Point, a remote community in western Australia. Good boy!
In a YouTube video featured on 'Today,' the dog can be seen paddling contentedly through the ocean while two sharks lurk beneath the surf. It's difficult to gauge the size of the fish, but they certainly appear to be large. The dog showed no fear, however, and dove beneath the waves to deliver a bite to one of them.
Meanwhile, the man who's filming the spectacle could barely contain his excitement and provides a hilarious running commentary (à la Double Rainbow Guy) of the incident.