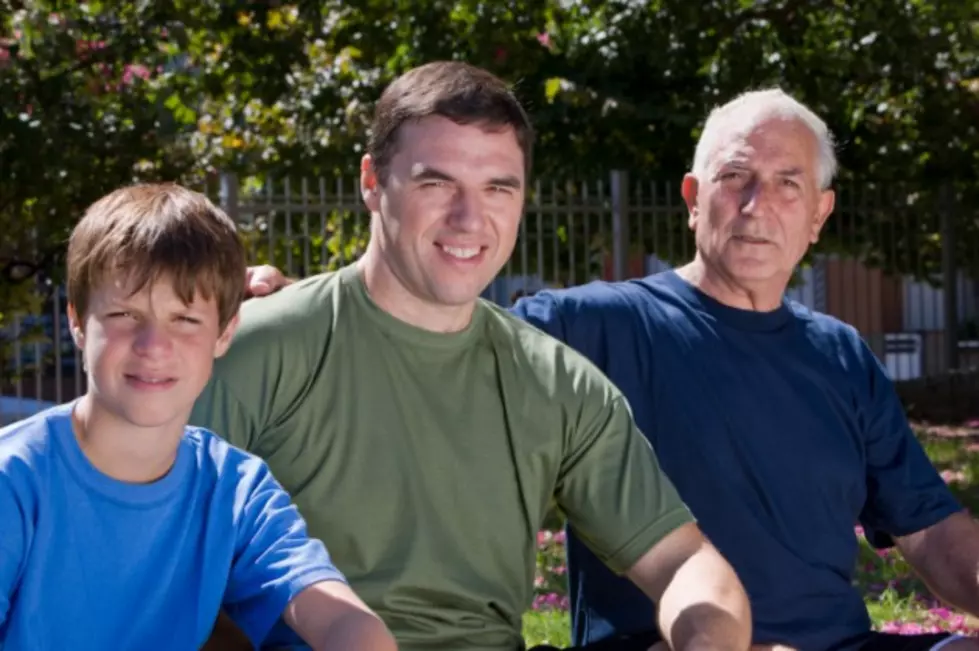 Fathers Day's Sayings Passed on From Father to Son
iStock
This Sunday will find a large portion of people in all areas around the world celebrating Father's day. 
It will be no different here. I plan on cooking dinner for my dad and having him over to relax on "his" day. He deserves a lot of praise and recognition. He in fact is the one that taught  my brother and I many life lessons which I still remember and act upon to this day. I now have the pleasure of passing them on to my son Kaleb - who I hope and pray will pass on to his son one day.
Many of the things he taught me were simple ones like "when you meet someone for the first time, shake their hand firmly and look them in the eye." "Respect the earth - it will continue to give back to you as long as you treat her right."  "Pray - pray often.  Ask for blessings but do not expect to get everything that you want the moment you want it. It is in his (God's) time."
"Respect and love your wife with all you have." "She will be beside you through thick and thin." Dad and mom were together for over 51 years before she left us. He always gave us the example of how to treat her. We all respected her and no one dared to talk bad about her or treat her wrong.
Make time for everyone and treat each other equally. Do not ignore strangers. You never know when they may be an angel in disguise. In my younger days, we would be told to sit down and listen as his dad - my Grandpa would tell us stories. Now we may have heard the story a hundred times - but, we would listen just as intently as if it were the very first time hearing it. I know that dad and I would love to hear the stories again. I cherish the stories I heard from Grandpa and now from dad. Kaleb and Molly alike sit through some of the same stories they have heard  5 - 10 maybe even 20 times. But we smile and enjoy it. One day the story telling will come to an end.
There are other people that have had some sayings that have been passed on.
Any man can be a Father but it takes someone special to be a dad." - Anne Geddes
"My father didn't tell me how to live; he lived, and let me watch him do it." - Clarence Budington Kelland
"By the time a man realizes that maybe his father was right, he usually has a son who thinks he's wrong." - Charles Wadsworth
"I remember the time I was kidnapped and they sent a piece of my finger to my father. He said he wanted more proof." - Rodney Dangerfield
"My father used to play with my brother and me in the yard. Mother would come out and say, 'You're tearing up the grass.' 'We're not raising grass,' Dad would reply. 'We're raising boys." -  Harmon Killebrew.
"My father gave me the greatest gift anyone could give another person, he believed in me." -  Jim Valvano
"A father's words are like a thermostat that sets the temperature in the house" -  Paul Lewis
"Lately all my friends are worried that they're turning into their fathers. I'm worried that I'm not." - Dan Zevin
If your father / dad/ stepfather / grandpa ever gives you a quote - write it down. Better yet, record them digitally. Video all of the moments you have together. Cherish what is said to you. Remember the teachings. One of the greatest honors you can give to your dad is to teach your son and daughter the things you have been taught. Then sit back and watch as they follow in the path you have laid out.
What is the one piece of wisdom that your Father gave you that you remember the most? Let us know in the comments section below.