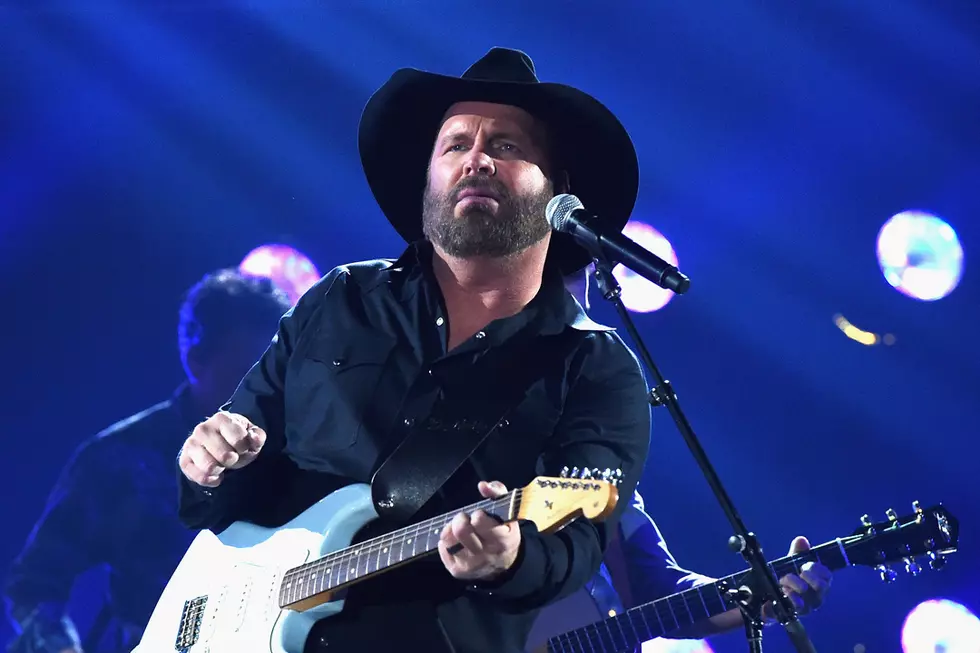 Garth Brooks Shares What Unexpected Concert Moved Him to Tears
Rick Diamond, Getty Images
Garth Brooks made a stop by Martina McBride's podcast, Vocal Point with Martin McBride, and served as her first guest. In the episode, Brooks revealed that seeing a certain superstar perform live brought him to tears, as he got to experience a concert from "that fan side."
"Bruno Mars was the first time ever in my life I got to put the light on my phone and sing," said Brooks. "I cried like a baby the whole time I did it, because I'm thinking, 'Wow, if this is what [fans are] feeling, that's cool,'" he said.
McBride also chimed in with a concert that left her in tears and why.
"I went to see Brandi Carlile at Bonnaroo and cried the entire [time]," she said. "I was in the front row; she saw me, it was so embarrassing," adding that she loves Carlile's spiriit. "She's got this really great positivity, and the songs were great and she's a killer singer. And I don't know, I was just moved by it."
Brooks took time on the podcast to discuss his own favorite songs to perform live. saying he prefers one that "flies under the radar."
"I've got to say for me, it's 'Callin' Baton Rouge.' It just really always is," he noted. "When you go to a concert of Garth's, you're thinking 'Friends in Low Places,' 'Thunder Rolls,' 'Shameless,' you've got all these things, and then 'Callin' Baton Rouge' just catches you off guard. And the whole crowd goes to another gear, and they don't come down from there. So that's probably my favorite."
While Brooks' Stadium Tour is mostly sold out, there are still tickets available for his show in Knoxville, Tennessee available here.
McBride will also be going on tour. Her Joy of Christmas Tour will begin Nov. 29 and wrap up on Dec. 21. Dates and tickets are available here.
How He's Changed! Garth Brooks' Storied Career in Pictures: