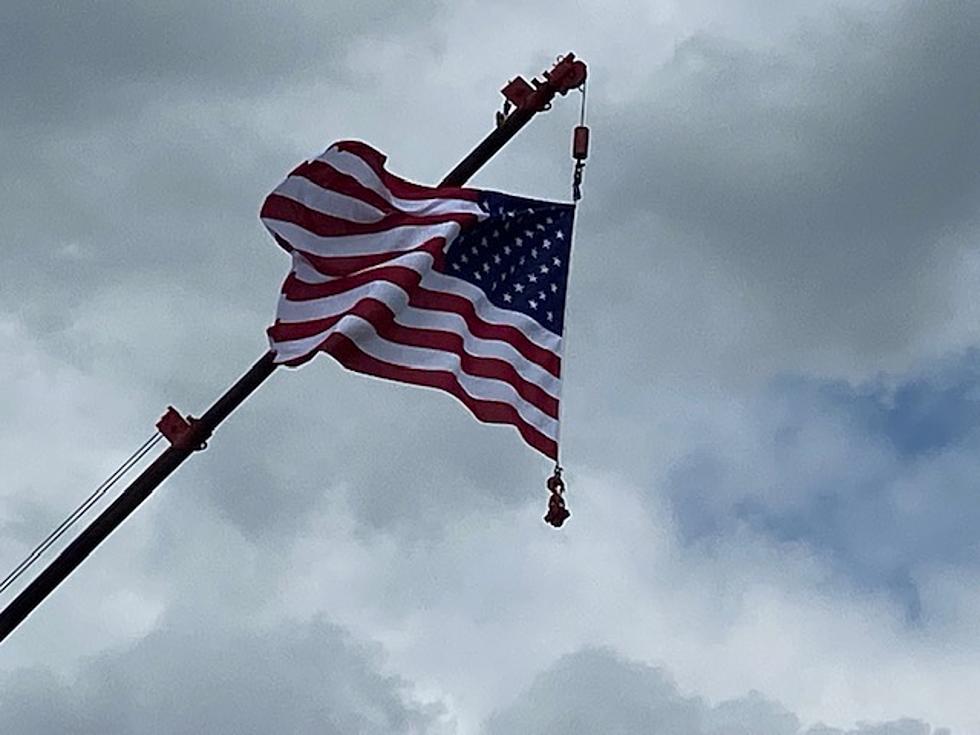 Heroes of America Fireworks Event Underway Right Now!
Jeri Anderson
The weather this week has not cooperated with many events that were planned for the Independence Day festivities.  Fields soggy or even worse, underwater.  However, America prevailed!  The City of Lawton's Event last week faced a little delay, but the fireworks went off as scheduled.
This week, rain early and continuing all the way thru Thursday, left us wondering about the biggest fireworks event at the Apache Casino Hotel.  On Thursday, it was announced that the event would be moved to the employee parking to keep cars off of the grassy event field adjacent to the Casino.
Live music kicked off the event with the Garagemahalix preforming from 2-5:30, and Crosswinds are on the stage now.  Food trucks line the perimeter of the parking area with just about anything you'd want to eat.  There are kids inflatables and people are now starting to claim their prime spots to watch the biggest fireworks display in Southwest Oklahoma!
Heroes of America
But wait, there's more! Approximately at 8:10, we'll have the F-16 flyover.  What a show of our Nation's strength!  It's such a sight.  The fireworks will begin precisely at 9:30pm.
Lee Bayless, Event manager for the Apache Casino Hotel says, "Just when you think it's time for the finale, there are more fireworks!" Celebrate the Nation's Independence with this free event!  Bayless says, this is just another way we say Thanks to our community and to our neighbors and Fort Sill.
Parking is still available for those wanting to wait a bit longer to come out, but this is an event that you will not want to miss!
LOOK: Here is the richest town in each state
Just saying the names of these towns immediately conjures up images of grand mansions, luxury cars, and ritzy restaurants. Read on to see which town in your home state took the title of the richest location and which place had the highest median income in the country. Who knows—your hometown might even be on this list.