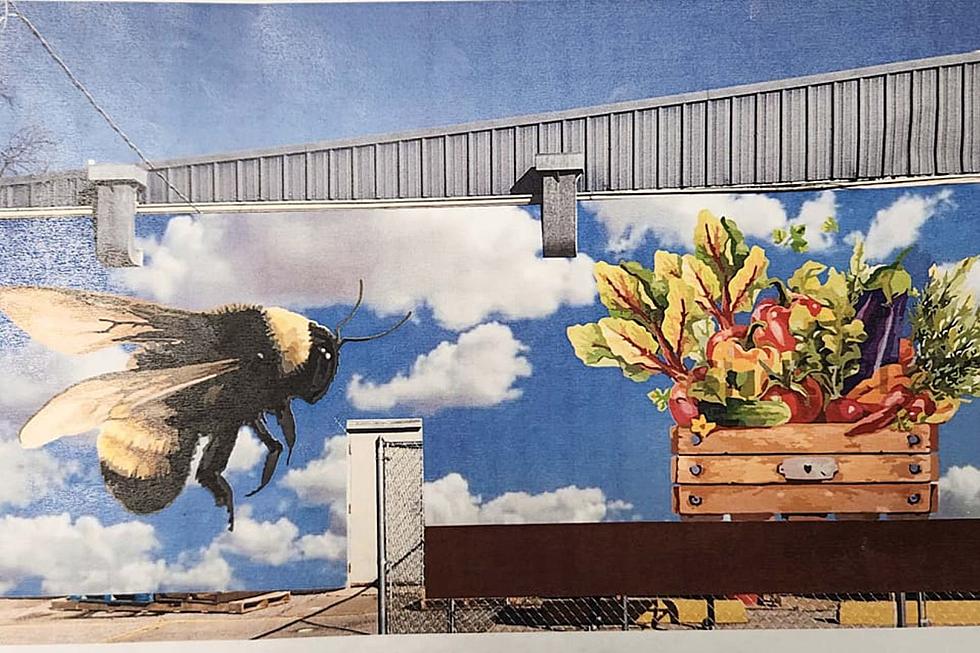 Nonprofit In Lawton, Oklahoma Seeking Donations For Community Garden Mural
Hungry Hearts Feeding Ministry Facebook
Murals have been popping up all over local Oklahoma communities, both rural and urban. These murals often tell a story, pay homage to the landscape or honor a local face. But these murals don't come cheap! Paint and labor costs are pretty high, which is why a local nonprofit in Lawton, Oklahoma, is needing the community's help.
Hungry Hearts Feeding Ministry is seeking donations for a mural that will be added to its outdoor garden space. Hungry Hearts is a nonprofit feeding ministry with a mission to "help put a stop to the pain of hunger." When it first started, Hungry Hearts would have pop up feedings in various areas of town. But now they have a permanent location on SW 11th Street in Lawton where they offer free meals to those in need.
Hungry Hearts Feeding Ministry founder, Adriene Davis, known in the community as Ms. Adriene, is an avid gardener and offers free gardening classes through the ministry. She also uses her talents to provide produce for the feeding ministry and to give away to people in need.
Mural will provide smiles and beautification to the community.
In the feeding ministry's Facebook post about the mural, they will be working with local artists on this project, which is projected to cost $1,300. As of Feb. 16, Hungry Hearts Feeding Ministry has raised $655 for the mural. They also included a mock up of the potential mural, which features a bee in a big sky heading towards a box of fresh produce.
So if you're passionate about taking care of the people in your community and making it beautiful, then this is a great opportunity for you to get involved! For more information about Hungry Hearts Feeding Ministry, you can visit the nonprofit's website or check out its Facebook page.
Where to Find the many murals by Justin Hackney's Spreading PAINT in Lawton, Fort Sill.
If you've driven around town you've probably seen all the murals we have in Lawton, Fort Sill. If you take the time to look you'll notice that they're everywhere. We're lucky to have so many talented artists that share their work with us regularly by painting murals. One name you've probably heard before is Justin Hackney and
Spreading PAINT
. His work of masterful murals can be found all over town. He's done some of the very best and has painted everything from rock stars to celebrities and everything in between. He has a style all his own and has painted murals in full color, vivid transposed negative style, and in black and white. Be on the lookout for his latest mural masterpiece he's going to keep painting them so long as people want them and there's wall space. Looking forward to seeing his next one! Check out the gallery below of Justin Hackney's Spreading PAINT murals and where to find them. We'll continue to add to the gallery as he paints them.
Weird Oklahoma Dust Bowl Recipes To Stretch Your Budget
With grocery bills growing, take a page out of the most thrifty generation of Oklahomans. These Depression Era Dust Bowl recipes are easy on the wallet, delicious, and filling. You'll be amazed how much free food grows in your neighborhood.