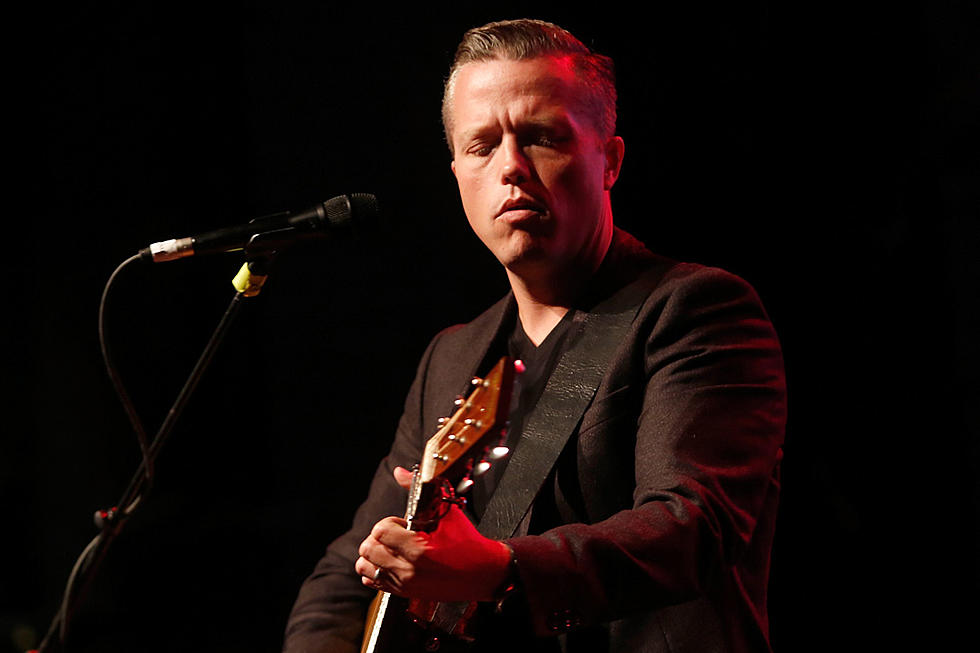 Jason Isbell to Release 'The Nashville Sound'
Thos Robinson, Getty Images
Jason Isbell has announced the follow-up to 2015's Something More Than Free. He'll release The Nashville Sound on his Southeastern Records on June 16. This will be the sixth solo album since leaving the Drive-By Truckers in 2007. You can find the track listing below.
The news was announced on his website, which notes that, after two records credited solely to him, The Nashville Sound finds Isbell giving equal billing again to his longtime band, the 400 Unit. The group is comprised of Sadler Vaden (guitar), Derry Deborja (keyboards), Amanda Shires (fiddle), Jimbo Hart (bass) and Chad Gamble (drums). The Nashville Sound marks Isbell's third consecutive album produced by Dave Cobb, and found them working at Nashville's historic RCA Studio A.
The day after the record arrives, he'll embark on a five-week tour of the U.S. that will keep him on the road through late July, with Strand of Oaks, the Mountain Goats or Shires (who is married to Isbell) serving as the opening act. This is in addition to 17 dates scattered across the U.S. between this Wednesday (March 15) and May 6, and a full European tour from Oct. 25 through Nov. 14. He also revealed today that he'll be playing five nights at Nashville's Ryman Auditorium on Oct. 10, 11, 13, 14, 15. You can see all the dates at his website.
Jason Isbell, 'The Nashville Sound' Track Listing
1. "Last of My Kind"
2. "Cumberland Gap"
3. "Tupelo"
4. "White Man's World"
5. "If We Were Vampires"
6. "Anxiety"
7. "Molotov"
8. "Chaos and Clothes"
9. "Hope the High Road"
10. "Something to Love"
28 Contenders to Be the "Next Bob Dylan"