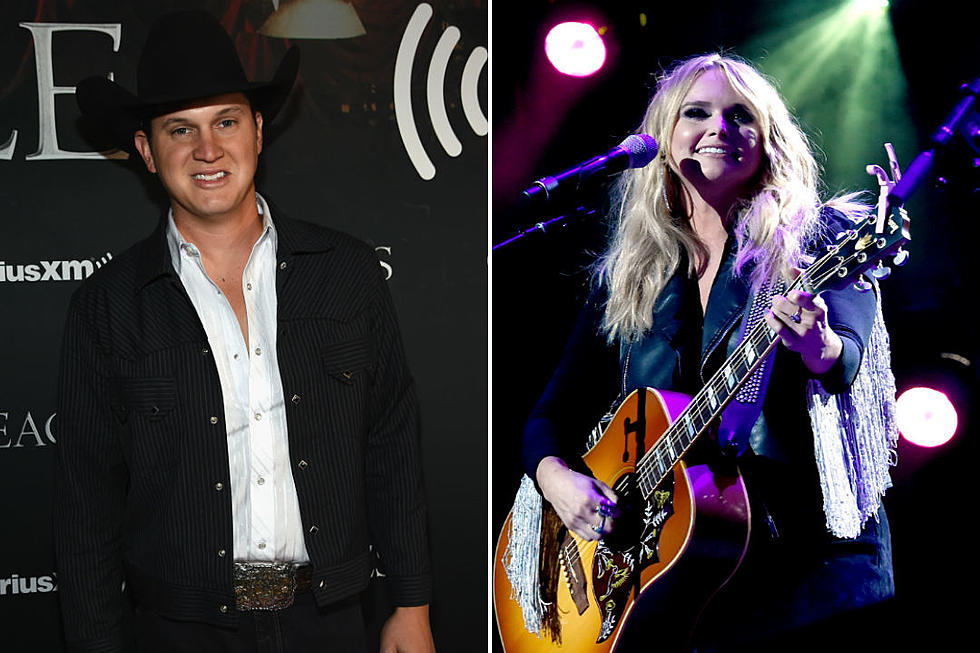 Jon Pardi's Next Album Will Include a Song Written By (and Hopefully Sung With) Miranda Lambert
Rick Diamond (2), Getty Images
Jon Pardi is looking to tap into the magic of country music duets with none other than Miranda Lambert. In a recent interview, Pardi revealed that he is hoping to get the country superstar to work with him for his next album.
Recently, Pardi talked with CMT's Cody Alan about what he is planning for his next album -- including a possible, but not-at-all-confirmed, duet with Lambert. In his interview with Alan, Pardi explains that he thinks he has a chance to get one of the biggest names in country on his third record because she wrote the song in question.
"I'm working on it, but we did shake hands. You know Miranda — she's a Texan. A handshake goes a long way. There might be some collab[oration] on the next record," Pardi tells Alan. "I'm really excited."
One thing is for certain: Pardi will have plenty of opportunities to talk Lambert into his dream duet when the two go on tour together this year. Pardi is serving as an opening act on Lambert's Livin' Like Hippies Tour; he'll be at all of the stops, while Brent Cobb, the Turnpike Troubadours, Lucie Silvas, the Steel Woods, Sunny Sweeney, Ashley McBryde and Charlie Worsham will join the trek at select dates.
Pardi's most recent album, California Sunrise, is available for download via iTunes. More information about the Livin' Like Hippies Tour can be found at MirandaLambert.com.
Predictions About Country Music in 2018
You Think You Know Miranda Lambert?