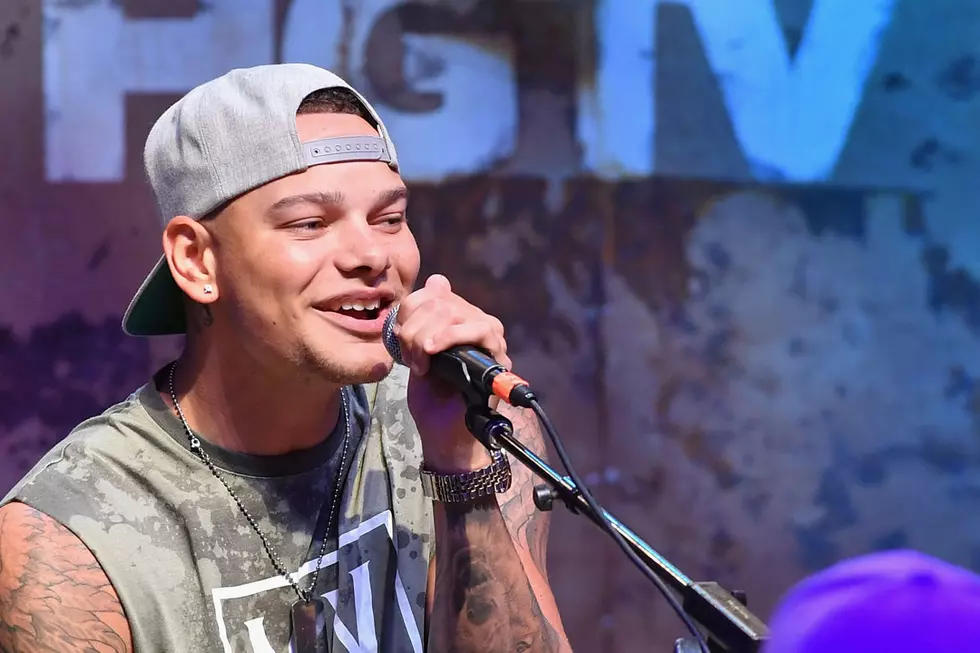 Kane Brown Details Upcoming Album: 'I'm Still Trying to Find Me'
Jason Davis, Getty Images
Between concert dates and wedding planning and recognitions that he could once only dream of, Kane Brown has been in the studio, working on his second album.
Set for release on Nov. 9, the album will serve as the highly anticipated follow-up to his debut project, which spawned hits like "Heaven" and "What Ifs" with Lauren Alaina and sent Brown down a track to superstardom.
Don't expect more of the same this time — at least in terms of content.
"This album is really all over the place," Brown says in a revealing interview with Taste of Country. "It's almost like an experiment of sorts. I'm trying to just listen to what country fans are leaning toward."
Brown says that one of those experiments can be heard in his song "Weekend," which was released earlier this month alongside a summer-loving video featuring Brown's real-life fiancee, Katelyn Jae. Expect "Weekend" to appear on the new album, along with a slew of songs pushing Brown in new ways.
"There are songs that are big in terms of production, and then there are traditional country songs on there so we can show we can still do that and bring those back," Brown says. He is working yet again with producer Dann Huff.
"There is one song song that I am so frickin' excited about — it's this cross between a Boyz II Men ballad and a banjo," he says, laughing but not kidding. "I think it's going to be huge."
Kane Brown Was Snubbed by CMA Voters
Don't expect an audio autobiography divulging his deepest feelings, either — at 24, Brown doesn't know exactly who he is yet. "I mean, all of the songs sound like me, but I'm still trying to find me," he says. "Lose It" — the first radio single from the project — is currently making its way up the chart.
"I'm definitely having fun writing," Brown says. "Honestly, I have a bunch of songs on my bus Dropbox and we sit back in the lounge of the bus and just experiment with them. That's what the second album is really all about."
Brown comes into the second album with a brand new confidence found after recognitions like being named one of Time's 31 People Changing the South.
"It was crazy, because I didn't even know that it was a thing," Brown says of the feature. "People were sending me pictures of the billboard they put up. It's awesome for me to be able to do my job and be recognized for it. I'm feeling more at home and more accepted than before."
It's recognition he's worked hard for, and continues to work hard for, and "it feels amazing."
Adds Brown, "It makes me love my job more as an artist. It can beat an artist down when people say bad things about you. But now, I'm having fun."
Kane Brown Is One of the Hottest Men This Year — See Who Else: