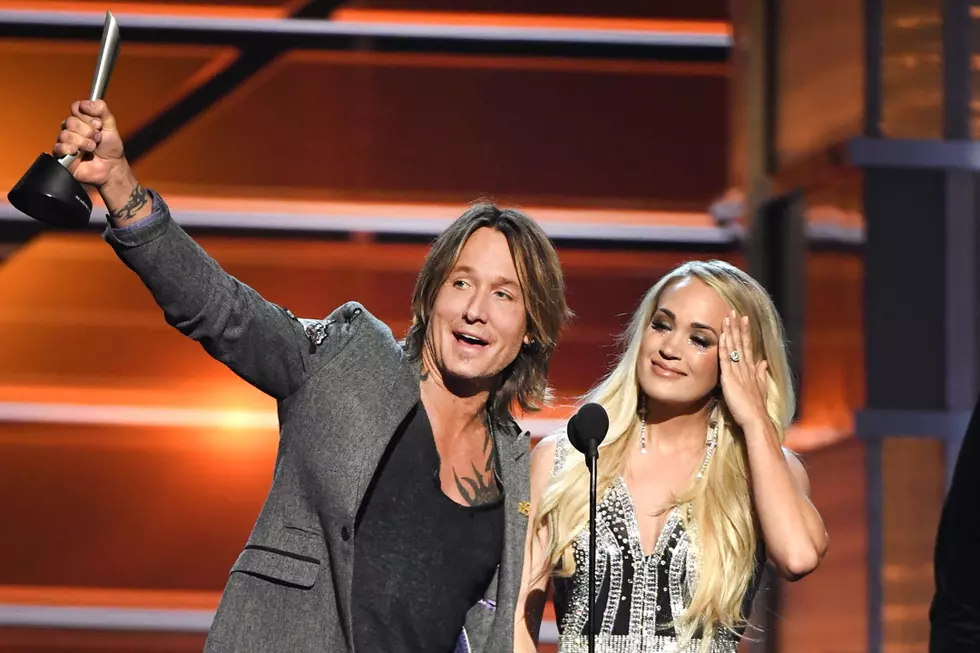 Keith Urban and Carrie Underwood Fight Their Way to ACM's Vocal Event of the Year
Getty Images
The 2018 ACM Award for Vocal Event of the Year had some tough competition, but in the end it was the fighters who won out.
Keith Urban's collaboration with Carrie Underwood on his song "The Fighter" took home the trophy for the category, which included "Craving You" from Thomas Rhett and Maren Morris, "Dear Hate" from Morris and Vince Gill, and "What Ifs" from Kane Brown and Lauren Alaina.
Coming off an incredible performance of "Cry Pretty," Underwood joined Urban on stage to accept the award, still visibly emotional from her time on stage. Urban — who is apparently Ashton Kutcher's neighbor, according to the actor, who presented the award alongside Sam Elliott — thanked Busbee for writing the song with him and producing it before of course thanking wife Nicole Kidman and giving his daughters at home a shoutout.
"Thank you for having me," Underwood said to Urban, quickly apologizing for being "still kind of shaky," then thanking country radio and the fans for the song's success.
The artists left the podium together, Underwood wiping tears and Urban encouraging her as they walked off.
"The Fighter" hit no. 1 in August 2017. It appeared on Urban's album Ripcord and was released as its fifth single, marking Urban's 23rd No. 1 and Underwood's 26th.
See the Best Moments from the 2018 ACM Awards!
See the Best Photos from the 2018 ACM Awards
Meet ToC RISER Devin Dawson