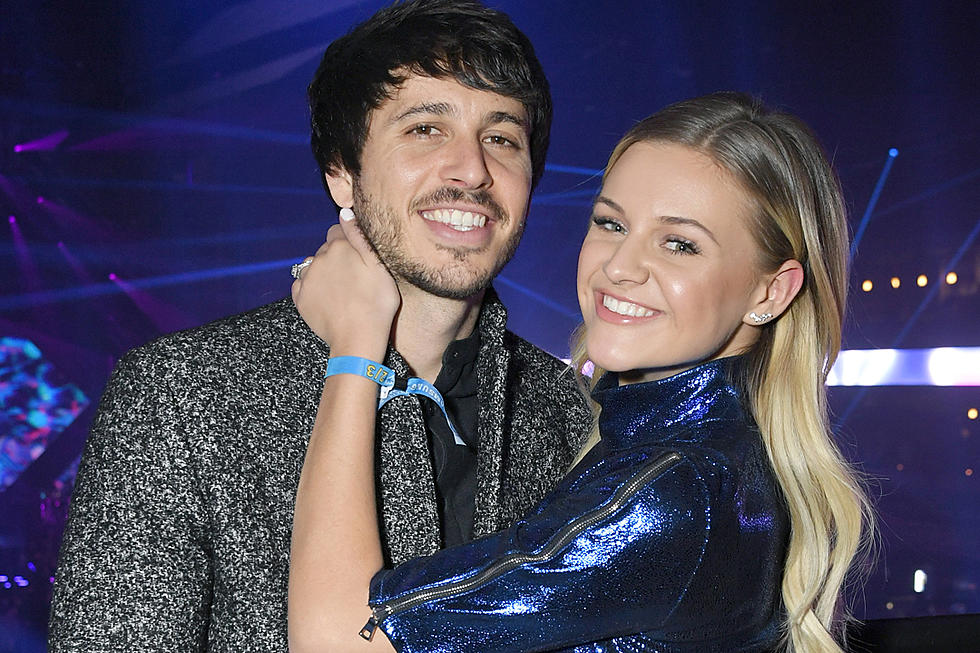 Kelsea Ballerini and Morgan Evans Are Madly in Love in Magical Honeymoon Video [Watch]
Mike Coppola, Getty Images
Kelsea Ballerini doesn't want to stop re-living her honeymoon, and we don't blame her! The singer is somewhere on a beach in a video she posted to Instagram, showing fans the magical time she and husband Morgan Evans had on their honeymoon in Bora Bora.
The couple traveled to paradise to celebrate their new life together, and just some of the awe-inspiring moments captured include Evans diving into crystal blue waters off the ledge of an extravagant swimming pool, champagne toasts in the water and even a sweet moment of the two young lovers dancing together on a boardwalk overlooking the ocean. Snorkeling, kayaking and boating were also on the agenda during the trip, with the shots of the gorgeous views and perfect sunsets making us long for somewhere tropical.
"Reliving the most magical honeymoon with @morganevansmusic," Ballerini writes accompanying the video of the beautiful vacation as her song "Unapologetically" plays in the background.
Kelsea Ballerini's First Kiss Was a Disaster
The "Legends" singer tied the knot with Evans in an intimate ceremony in Cabo San Lucas on Dec. 2, almost a year after their engagement on Christmas Day 2016. The couple invited 100 guests and began the ceremony with a shot of tequila as a throwback to the first night they met.
"Kelsea's vows were, as you would expect, poetic, sweet — like, mind-blowingly good. Our officiant was like, 'Hey, Morgan, beat that!'" Evans tells People. "I said mine, and I was going to finish with a few lines of the first song I wrote for her ['Dance with Me']. I got halfway through them, and she started to lose it, then I started to lose it — so I ended up having to cut it a little bit short!"
Ballerini is currently on her headlining Unapologetically Tour with Walker Hayes and Bailey Bryan through April.
Adorable Pictures of Kelsea Ballerini and Morgan Evans