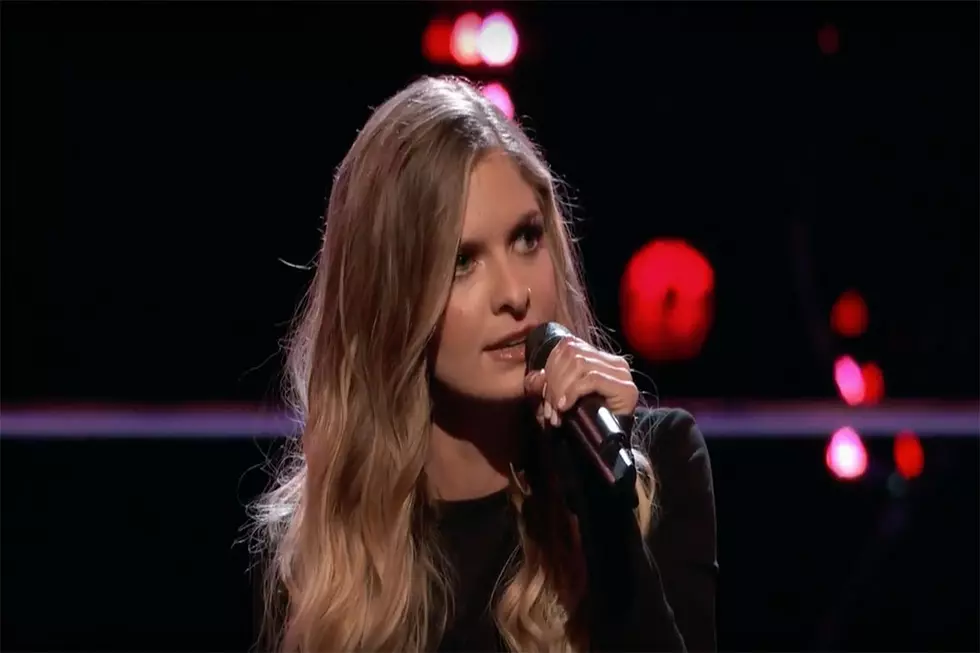 Lauren Duski and Andrea Thomas Cover Alison Krauss, Faith Hill on 'The Voice'
The Voice via YouTube
Lauren Duski advances to the live performances of The Voice with her stellar rendition of Alison Krauss' "When You Say Nothing at All" on Monday's (April 10) episode. Duski faced off against Andrea Thomas who also offered a country cover with "Cry" by Faith Hill.
Both girls of team Blake Shelton kicked the show off right, offering strong performances across the vocal spectrum. Duski tackled "When You Say Nothing at All," showing off her sweet voice, which served as a perfect fit for the song. The young singer demonstrated great vocal control, hitting all the right notes while also adding her own style to the track. Meanwhile, Thomas let her voice run wild on "Cry," exhibiting her powerhouse voice in a performance that included a rooftop shattering high note that's sure to make Hill proud.
Alicia Keys offered praise for Thomas' "beautiful" delivery, explaining that she believes Duski was "feeling more than she was singing." Gwen Stefani called Thomas an "unbelievable singer" before dubbing her as her personal winner of the round. Adam Levine noted the girls' varying talent, saying Duski "comforts" while Andrea "impresses" him, calling Duski "dynamic" and choosing her as the winner.
But the decision was ultimately up to coach Shelton, who called Thomas "amazing," commending the "honesty and comfort" Duski exudes that he says represents her as an artist. Claiming Duski as the official winner of the round, she said it's a "gift and honor" to be on Shelton's team, with the country star adding that "there's no way you can't feel something" when Duski sings.
The Knockouts continue on Season 12 of The Voice Tuesday (April 11) on NBC at 8PM ET.
Watch Andrea Thomas' "Cry" Cover on The Voice
The Most Successful Country Singers From The Voice
What's Happening With Last Year's Winner? Watch: