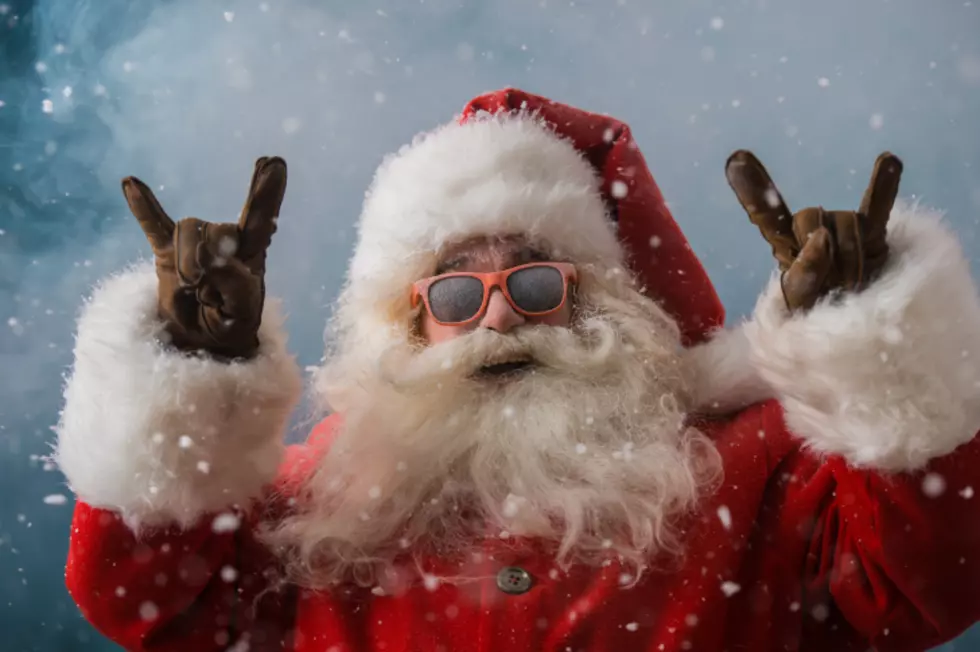 Get Ready Lawton, OK. for the 2022 Holiday in the Park Parade
HASLOO
It's back! The Lawton, Fort Sill Holiday in the Park parade will return in 2022 on Saturday, November 19th (11-19-22). The parade will start at 6:00 pm that evening in downtown Lawton on C Ave in front of the mall and make its way to Elmer Thomas Park. This year's theme will be "Beloved Christmas Movies." 
Lawton, Fort Sill's Holiday in the Park Parade is back in 2022 bigger & better than ever!
The synthetic ice rink is back and it's twice as big as last year. It's on of the largest in the state, how cool is that? Check it out here. Of course, the entire park will be decked out for Christmas with tons of lights, displays, and holiday decorations. You'll also have the chance to grab the best cup of coffee or hot chocolate along with other drinks and snacks at the Holiday House. It's going to be a great time, guaranteed!
For more information on Holiday in the Park parade see the official event poster below:  
Now would be the time to start planning ahead and marking the calendar with all the holiday happenings that will be going on in and around Lawton, Fort Sill. If you're interested in being a part of the 2022 Holiday in the Park parade click here to download, print, and fill out the parade application.
You can also stop by the Lawton, Fort Sill Chamber of Commerce at 302 W. Gore Blvd. to get the paperwork. Everyone is welcome to participate including individuals, businesses, schools, and organizations.
Holiday in the Park returns (11-19-22) to Elmer Thomas Park at 501 NW Ferris Ave.
If you would like to be a vendor at this year's Holiday in the park click here for all the details and food vendor applications. Volunteers will also be needed this year not only for the parade but during the operating hours of the Holiday in the Park. Click here for information on Volunteering.
Top 10 Best Christmas Towns In Oklahoma
While Christmas may not always feel like Christmas in Oklahoma, we put on that holiday spirit all over the Sooner State. Here are the top destinations to find a little holiday cheer.
Take a virtual tour of the top 5 most luxurious & expensive Airbnb rentals in and around Lawton, Fort Sill
If you're looking for a place to stay for your next staycation. Or maybe you're considering coming to the Lawton, Fort Sill for vacation, military graduation, business, reunion, or family get-together you'll definitely want to check out these incredible Airbnbs. You could make your accommodations a part of the experience itself! Even if you're in town on business instead of pleasure staying at any of these homes would be a welcomed break from the same old, same old. These are some of the most luxurious and expensive Airbnbs in and around Lawton, Fort Sill. Some are in town others are in the mountains, Medicine Park, and Elgin, OK.
Getaway, Relax, Unplug & Unwind at Oklahoma's Premier & Most Luxurious "Glampgrounds" Located in Lawton, OK.
Where To See Fall Colors In Oklahoma
Whether it's the feeling you get when you see falls warm colors in the trees, or the comfort of a memory you recall from a younger time in your life, there are places in Oklahoma to see the beauty of autumn.