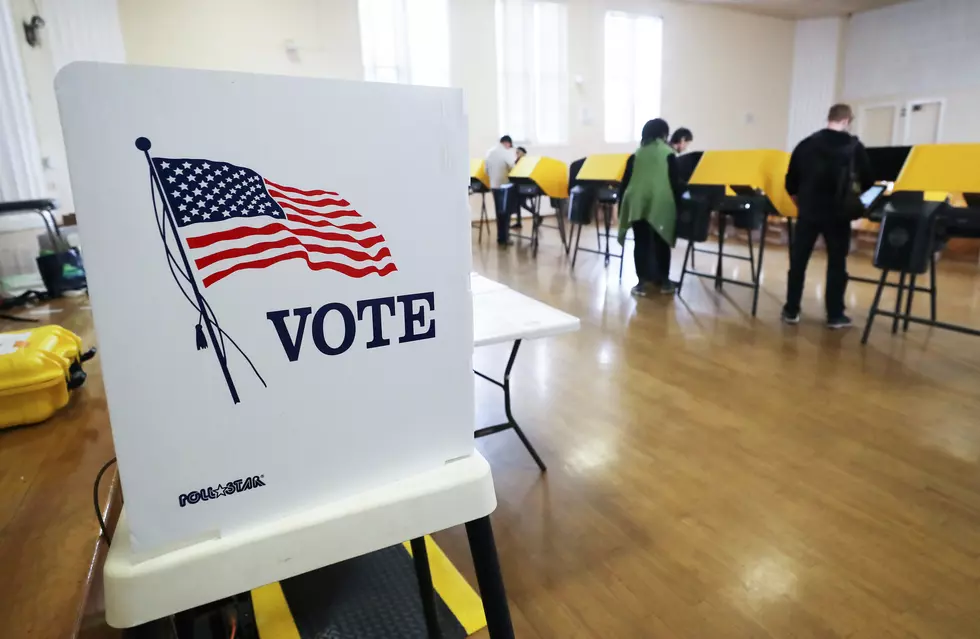 Lawton's Hotel Motel Tax is up for Vote
(Photo by Mario Tama/Getty Images)
Tuesday, February 9, Lawton Fort Sill Voters will go to the polls to answer one question only.  Whether or not to renew the Hotel Motel Tax with it's proposed increase.
It is important to know that the Hotel Motel Tax is not aimed at citizens of Lawton/Fort Sill, rather to visitors that come to our community and stay at one of our hotels.  They could be visiting family for the holidays, or for a tourism event, or just a weekend getaway to visit the Wichita Mountains or the Holy City and Medicine Park.  Whatever the reason, there are reasons why this tax is so important to Lawton/Fort Sill
Dr. Krista Ratliff, President and CEO of the Lawton Chamber of Commerce and Industry says that not only does the Chamber benefit from the Hotel Motel Tax, but several Non Profit agencies do as well.  Not passing the tax could mean the end of services from some of these agencies.
In a recent Monday Minute from Chamber, Important information from Lawton Proud was shared.
In October 2020, Lawton City Council approved an ordinance and coinciding resolution for citizens to take to the polls for an election to levy and assess the continuation of the "Hotel/Transient Guest" tax – a tax in which local residents are exempt.
The occupancy tax funds city-wide purposes related to the encouragement, promotion and fostering of conventions, tourism and industrial/economic development. Lawtonians are exempt from paying the tax with proof of residency; the tax is funded through hotel, motel and home-sharing visitors. It is proposed to raise the rate from 5.5 percent to 7 percent. The increase will allow for greater quality of life and economic development opportunities for the Lawton community.
Organizations such as the Lawton Philharmonic Orchestra, Lawton Community Theatre, Lawton Farmer's Market, Lawton Heritage Association and Holiday in the Park are funded with a portion of the occupancy tax. The Convention & Visitors Bureau through the Lawton Fort Sill Chamber of Commerce, Lawton Enhancement Trust Authority and Lawton Economic Development Corporation are also included as beneficiaries.
Yearly allocations are decided upon during the City of Lawton budget process each Spring. Copies of annual budgets, which include these allocations, can be found at lawtonok.gov/departments/finance."
BENEFITING AGENCIES/ORGANIZATIONS
CHECK IT OUT: 10 Items Might Be in Short Supply This Winter