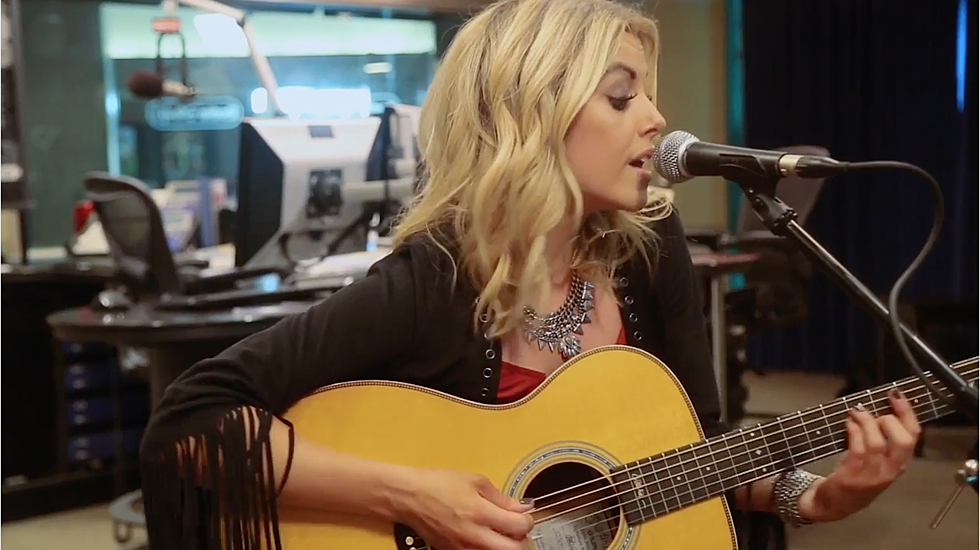 Lindsay Ell Covers Justin Bieber's 'Love Yourself' for Radio Disney Country [Watch]
YouTube
Country up-and-comer Lindsay Ell caught a bit of Bieber Fever in the Radio Disney Country studios on March 24, when she covered one of the pop star's latest tunes, "Love Yourself."
The song appears on Justin Bieber's latest record Purpose, and Ell put her own country spin on the song, accompanying herself on acoustic guitar. Her voice's warm tone and airy runs gave the stripped-down ballad a new sound, showing off her raw talent.
Radio Disney Country launched in November of 2015 on the Radio Disney app, featuring a mix of young artists and today's biggest country stars, including Florida Georgia Line, Hunter Hayes, Maddie & Tae, theBand Perry, Kelsea Ballerini, Danielle Bradbery, Lady Antebellum, Dan + Shay,RaeLynn and more. The content includes music videos, in-studio interviews and performances.
Ell has been a fixture on the Canadian country charts for several years, but her music is gaining a new level of attention in the U.S. lately. She was featured on the CMT Next Women of Country tour with Tara Thompson, Brandy Clark and Jennifer Nettles, where she showed off her well-honed guitar skills, on top of her songwriting prowess.
The artist released her latest single, "By the Way," last fall on Stoney Creek Records, which she says reflects the level of honesty she's started pouring into her songwriting lately.
"It's about a particular guy I dated a couple years ago and, you know, it's just a girl power song. Sometimes you learn what you want in a relationship or don't want in a relationship or you learn stuff about yourself," says Ell.
Ell has also done something not many other artists can say they've done: played a 24-hour concert. She set up shop in downtown Nashville last October and played for 24 hours straight, looping a six-hour set, to raise money for Vanderbilt's Monroe Carrell, Jr. Children's Hospital.
"I haven't had music out for a while, and so we just thought about what we could do. I'd never heard of anyone doing a 24-hour concert before," Ell said at the time. "I was like, 'Alright guys if I'm going to to do something this crazy then I want to do something good. I want to be able to help somebody.' Charities for sick kids is a soft place in my heart, so we were able to raise so much money for Vanderbilt Children's Hospital, which was awesome. I was humbled."
Check out Ell's cover of "Love Yourself" in the video above.
Lindsay Ell Proves She's a One-Woman RockStar With This "Criminal" Performance