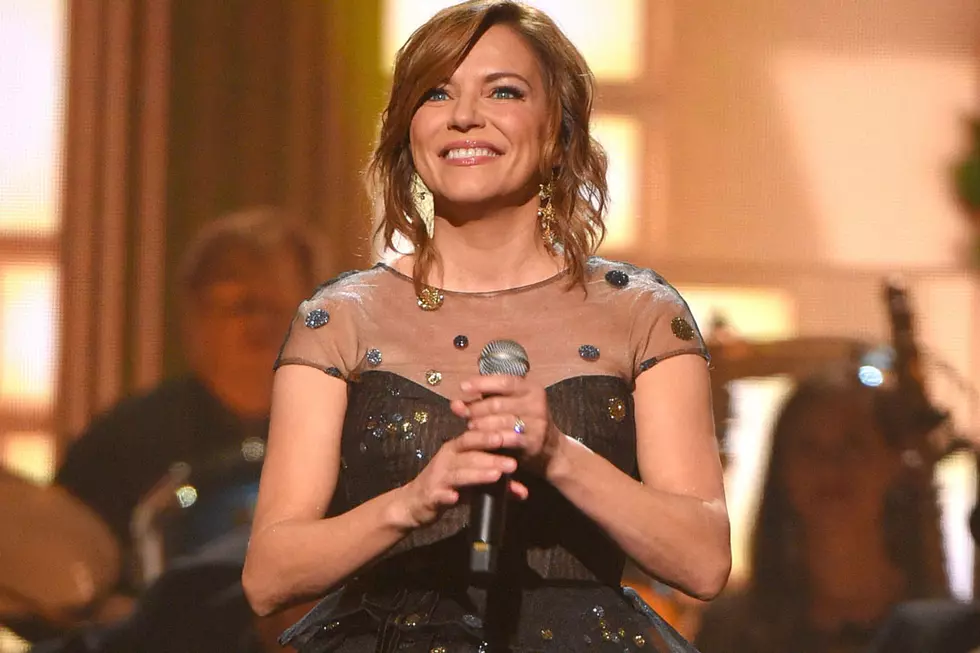 Martina McBride Making Holidays Bright Again With 2019 Joy of Christmas Tour
Jason Kempin, Getty Images
Martina McBride is already ready for Christmas! The country icon has announced that she is taking her the Joy of Christmas Tour on the road again in 2019, marking the ninth installment of the holiday-themed show.
The 2019 edition takes her on 14 stops across the country, including appearances at the Majestic Theatre in San Antonio, Texas, the Met in Philadelphia, Pa. and the historic Rialto Square Theatre in Chicago. The tour launches on Nov. 29 in Biloxi, Miss., and wraps up just before the Christmas holiday, on Dec. 21 in St. Louis, Mo.
Fans can look forward to a dynamic set that McBride says will feature "classic hymns" such as "O Holy Night" juxtaposed with a big band interpretation of "Winter Wonderland" and a cover of the jubilant "Santa Claus is Coming to Town."
"This show is so much fun to do," she shares in a press release. "It's all a very visual, the songs are well-loved, and you leave with a warm feeling. I love to think of entire families, from grandparents to grandchildren, enjoying The Joy Of Christmas. It's really a show for the whole family."
McBride released the original recording of her popular holiday album White Christmas in 1998 that featured covers of "O Holy Night," "Have Yourself a Merry Little Christmas," the title track and more. She re-released the album in 1999 and 2007, adding tracks like "Do You Hear What I Hear?," "O Come All Ye Faithful" and "Winter Wonderland." She re-branded the 2013 re-issue under a new title, The Classic Christmas Album, that included samplings from the previous three projects.
Her most recent Christmas album, It's the Holiday Season, was released in 2018.
Martina McBride's 2019 Joy of Christmas Tour Dates:
Nov. 29 — Biloxi, Miss. @ Beau Rivage Theatre
Nov. 30 — Lake Charles, La. @ Golden Nugget
Dec. 1— San Antonio, Texas @ Majestic Theatre
Dec. 3 — Tyler, Texas @ R. Down Cowan Fine & Performing Arts Center
Dec. 5 — Green Bay, Wis. @ Resch Center
Dec. 6 — Prior Lake, Minn. @ Mystic Lake Casino
Dec. 7 — Springfield, Ill. @ Sangamon Auditorium
Dec. 12 — Wallingford, Conn. @ Oakdale Theatre
Dec. 13 — Philadelphia, Pa. @ The Met
Dec. 14 — Boston, Mass. @ Lowell Memorial Auditorium
Dec. 15 — Newark, N.J. @ Union County PAC
Dec. 19 — East Lansing, Mich. @ Wharton Center
Dec. 20 —Chicago, Ill. @ Rialto Square Theatre
Dec. 21 — St. Louis, Mo. @ Lindenwood University