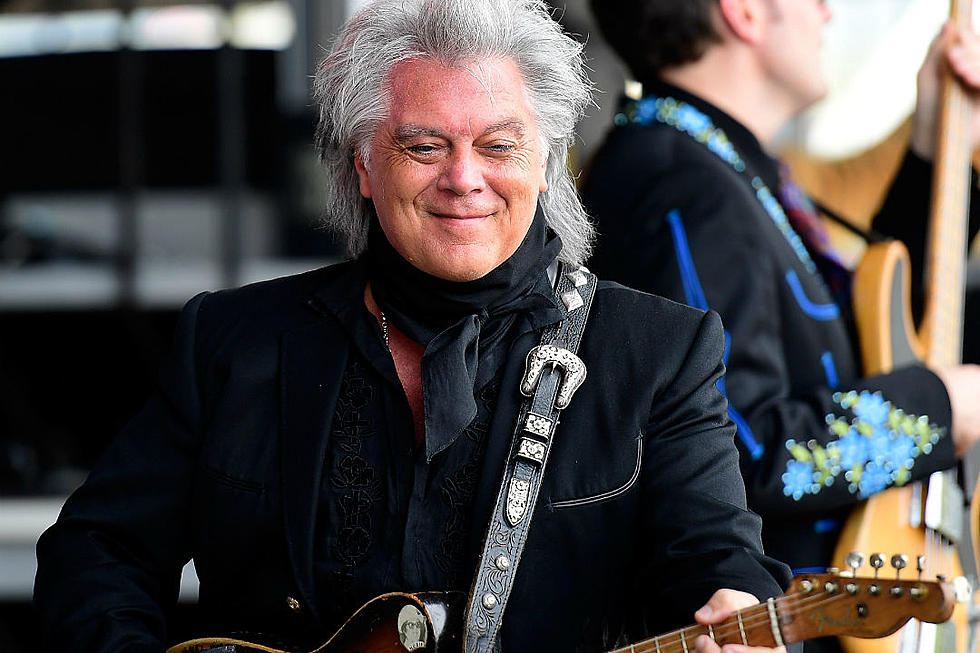 Watch New Music Videos for Marty Stuart's 'Time Don't Wait' + More
Mickey Bernal, Getty Images
Marty Stuart, Dan Tyminski and the Mavericks are among the Americana and alt-country artists who released new music videos recently. Keep reading to learn more about each of the new clips.
Marty Stuart, "Time Don't Wait"
"I invite the viewer to come along with me and the Superlatives to Pine Ridge ... we'll take you deep inside of a world filled with wonderful people, that most people don't even know exist," Stuart says of the music video for his song "Time Don't Wait," off of his most recent studio album, Way Out West. Shot on location in the Badlands and Black Hills of South Dakota, on the Pine Ridge Indian Reservation, the black-and-white video gives an intimate glimpse of the Lakota Sioux tribe, of which Stuart is an honorary member.
Tyminski, "Southern Gothic"
Tyminski's "Southern Gothic" -- from his album of the same name -- takes stylistic turns from his 2013 collaboration with EDM star Avicii, the hit "Hey Brother." The song reflects pop-electronic influences while still hearkening back to Tyminski's traditional bluegrass roots in its lyrics and theme, as the artist weaves his way through the darkness and light of Southern folklore. Rich with iconic imagery, the eerie "Southern Gothic" video takes a glimpse at the spookier side of religious practices.
The Mavericks, "Easy as It Seems"
The Mavericks hopped on over to Havana for the music video for the heavy-on-the-horns "Easy as It Seems." Cuba is an appropriate setting for the clip for a song with a definite 1960s vibe, since that's the decade in which the U.S. outlawed travel to the island (and, in fact, Mavericks lead singer Raul Malo was born in Miami to Cuban parents shortly after the travel restrictions were put in place). In the "Easy as It Seems" video, Malo and his band cruise the streets of his ancestral land in a vintage Chevy.