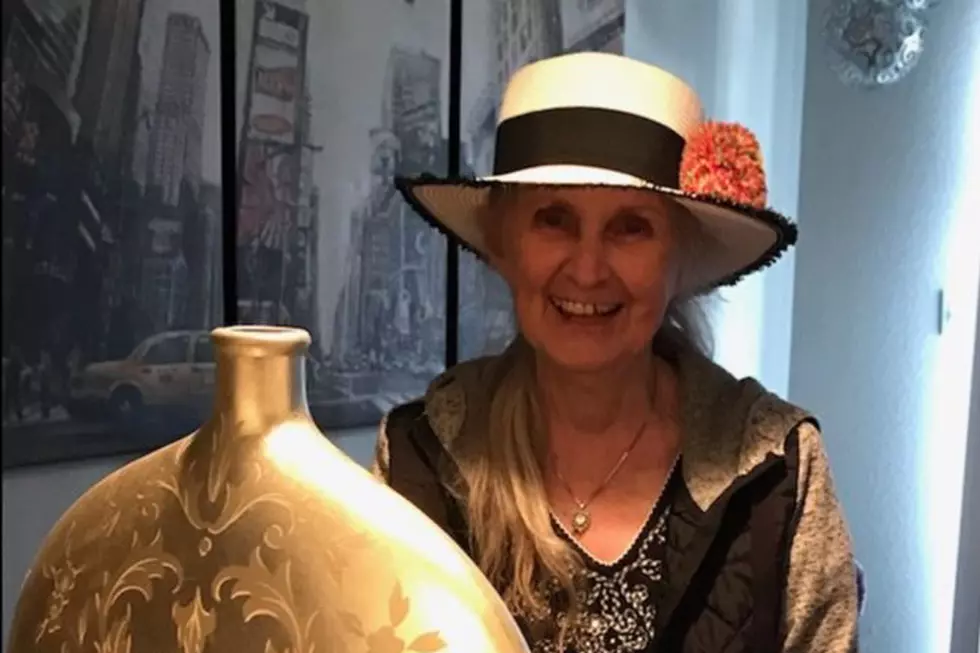 Mickey Gilley's Wife, Vivian, Dead at 80 After Alzheimer's Battle
117 Entertainment Group
Mickey Gilley's wife of more than 50 years, Vivian Gilley, has died. According to a press release, she died on Friday (Dec. 13) in Pasadena, Texas, after a years-long battle with Alzheimer's disease. Gilley was 80 years old.
Born Vivian McDonald on Aug. 10, 1939, to Dora and Reagan McDonald, Vivian married Mickey Gilley on Dec. 27, 1962, two years before he released his debut album, Lonely Wine. Gilley scored his first No. 1 hit with "Room Full of Roses' in 1968, and he'd go on to a long string of No. 1 hits that includes "Window Up Above," "Don't the Girls All Get Prettier at Closing Time," "True Love Ways," "Stand by Me," "You Don't Know Me" and more.
Vivian was an integral part of her husband's success, first managing his famed club, Gilley's, in Pasadena. The club was the setting for the John Travolta movie Urban Cowboy, which helped touch off a country music boom in the early 1980s. Vivian Gilley would later go on to manage Mickey Gilley's career.
Mrs. Gilley was diagnosed with Alzheimer's disease in her later years, and she had been living in an assisted living facility since last year.
"The family would like to thank the Cottages at Clear Lake and Dignity Hospice for their care and diligence in this journey," a press release states.
Mickey Gilley turned to Twitter on Thursday (Dec. 12) to ask for prayers, writing, "2019 has been a year of heart break! My wife of 57 years has only a few hrs left. This is the saddest time of my life. Prayer is needed."
Vivian Gilley is survived by her husband of 57 years, Mickey; their son, Gregory; stepchildren Keith (Joyce), Kathy and Micheal (Susan); her brother Larry (Brenda); four grandchildren, seven great-grandchildren and a number of nieces and nephews. She was preceded in death by her parents, Dora and Reagan McDonald, as well as her sister and brother in-law, Wanda and James Rains.
Funeral services for Vivian Gilley are to be announced and will be private. Her family is asking for donations to a non-profit funding Alzheimer's research and care in her memory in lieu of flowers. Fans are welcome to leave condolences for the family via Mickey Gilley's Facebook page.
Remembering the Country Artists Who Have Died in 2019: